Look at all the Iga-yaki donabe in the front shelves!
This might be the most anticipated new restaurant opening of the year in LA. Located right by The Broad in Downtown LA,
Otium
, by Chef Tim Hollingsworth (formerly a chef de cuisine of Michelin 3-star French Laundry in Napa) finally soft opened last week. They are now open for lunch only and scheduled to start serving dinner next month.
I was lucky enough to be invited to their pre-opening friends and family day in the previous week to try their lunch for the first time!
This is such a gorgeous restaurant with a beautiful architectural design and interior. As soon as I entered, the first thing I noticed in the wide open kitchen was all the donabe in the front shelves! Yes, Chef Tim is a big fan of our donabe, and they have both
donabe smoker, IbushiGin
, and
double-lid donabe rice cooker, Kamado San
! I was so psyched to see them.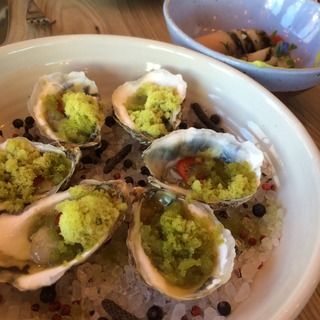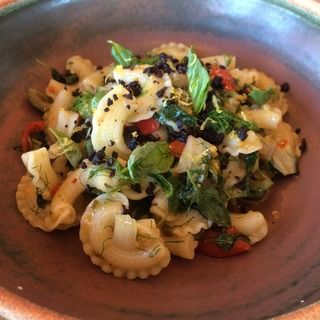 Lunch was really amazing. Each dish was so original and artistic. The flavors were unbelievable. Two of us ordered a various dishes to share. After every bite, we couldn't help saying, "Wow" or "Oh my God".
Otium is indeed the most exciting restaurant opening in LA this year. I just can't wait to keep coming here over and over. And, I can't wait to try Chef Tim's donabe dishes!
Happy donabe life.