In the following weekend after the successful launch party of my cookbook,
DONABE – Classic and Modern Japanese Clay Pot Cooking
, at TGS, I had an honor to do the first cookbook dinner in LA. The dinner was hosted by Chef Josef Centeno, who is one of the most talented chefs I know and also a "guest chef" contributor of a recipe to the book. The dinner was going to take place at
Ledlow
, one of his restaurants in Downtown LA.
Kyle came all the way down from Sonoma a day before for the event! He also brought so many donabe to be used in the dinner.
A night before the dinner event, we had dinner at Ledlow. Josef currently owns 4 (all very popular) restaurants in Downtown LA, and they all have different themes and styles. Ledlow is like a contemporary American diner with mostly locally sourced ingredients. Their wine list focuses on boutique wineries from California.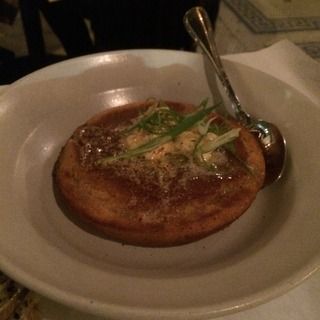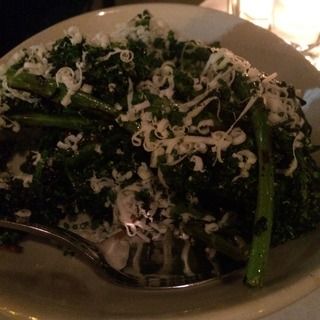 With my iPhone, I couldn't take good photos under the light level, but hope you can see how great the dishes were. I love that the menu has a lot of California style vegetable rich dishes.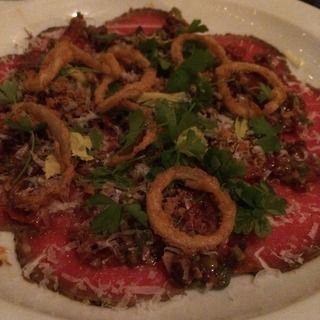 Everything was Fantastic.
We were so hyped up about the event after the dinner!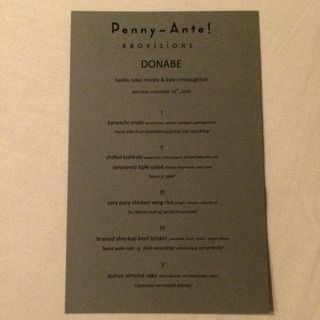 The next day, the first seating of the book dinner started at 6 pm. Josef told us the kitchen was all taken care of and we didn't need to do any work or help in the kitchen. How sweet! So, I came in just a little before the dinner time to help setting up the book display. The dinner took place at
Penny-Ante
, a private dining room inside of Ledlow.
Pairing wine: Mary Elk, Brut, Chardonnay/ Pinot Noir Sparkling
What a beautiful combination of extremely fresh kanpachi with the seasonal flavors.
Simmered Hijiki Salad (my recipe from the book) – shiitake mushrooms, lotus root
Pairing sake: Kaori JC Sake
Loved both so much, and they were great with the sake.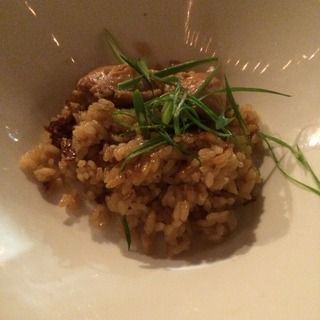 Donabe time! Rice dish made in
double-lid donabe rice cooker, "Kamado-san"
Very Juicy Chicken Wing Rice (my recipe from the book)
– ginger, sansho, sesame oil
Pairing wine: "La Clarine, Rose of Syrah/ Mouvedre". They totally nailed it!
Pairing wine: Field Recordings, Ventucopa Tempranillo
His donabe beef stew was so hearty and elegant at the same time. It was really great.
Quince Almond Cake – ume sabayon, candied ginger, cassis
Pairing liqueur: Contratto Vermouth Bianco
Beautiful flavor.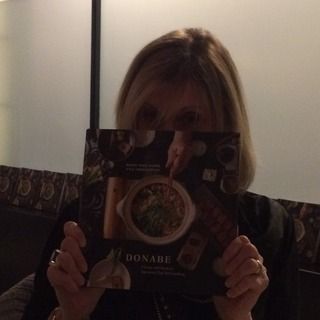 Someone looks very happy with my book. So many people including friends came to the dinner and it was a great fun. The dishes were really delicious!
Kyle's dad, Kyle, and me. Photo was taken by Sonya.
Happy donabe life!