(Day 5)
It was our final tasting in Bourgogne in this trip. After the tasting, we were going to head to Paris.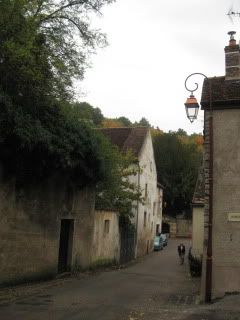 The final one was what we all anticipated so much. We visited
Domaine Comte Georges de Vogue
and met the winemaker,
Francois Millet
.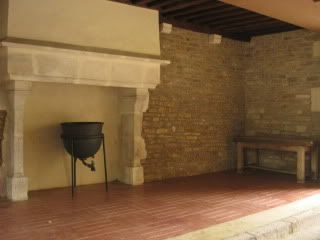 Comte de Vogue's property has a beautiful medieval architecture. It was build in 16th century.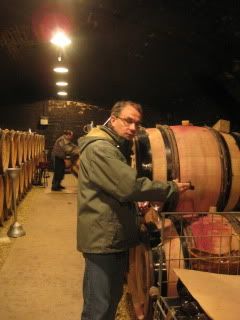 Francois took us to a cellar and gave us 2010 barrel tasting. Here's the lineup.
(2010 vintage)
Chambolle-Musigny village
…September 25 harvest. From Les Fuees & Les Beudes (both 1er Cru) vineyards. Younger vines.
Cmabolle-Musigny 1er Cru
…From Grand Cru Musigny vineyard. 10-25-year-old vines.
Chambolle-Musigny 1er Cru, "Les Amoureuses"
Bonnes-Mares
Musigny
The tasting was so special, especially because we could listen to all the philosophy of Francois. He is a big thinker and his words were poetic. The wines were truly gorgeous, and he said as a wine maker, his focus is to bring terroir of each vineyards, so he never manipulates the wines.