Aogaku friends! (Photo by Chigusa)
I traveled to New York from December 9 (Wed) to 14 (Mon), because I was invited as a "guest chef" to cook for two nights with Kyle at the Chef's Club NY. for a weekend.
I arrived Wednesday evening and got together with my friends from high school. This realized because I texted Chigusa, one of my friends from high school in Tokyo and now lives in NY, from the airplane right before the departure at LAX. I was so busy all past weeks and just didn't have time to tell any NY friends about my visit, and just before the take off, quickly texted Chigusa. Once the plane touched down at Newark Airport, I found a response from her. She said that she happened to have a plan to get together with our friends from high school for dinner and was so excited if I could join! What a great coincidence!
I checked in at the Standard Hotel in East Village, and the dinner was at
Mission Cantina
, so it was a short walk from the hotel.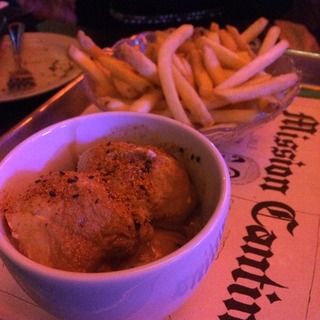 So great to see everyone! They now all live in NYC. Three of them, including Chigusa, are from the same grade with me in both high school and university in Tokyo. We had so much fun talking about old times and everything!