Jason's 4-day weekend started finally...so we could spend the whole long weekend together!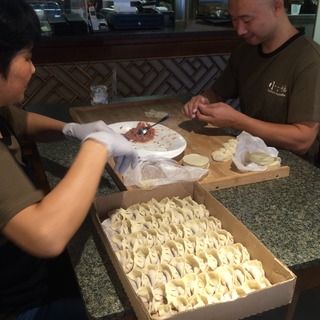 We were ready for brunch. I heard about a new Sichuan noodle restaurant in Alamoana, so we decided to check it out. It's called
Fortune Noodle
, and it's a popular chain in China and this is their first US location. As we walked in, the staff were making gyoza dumplings. Looked good.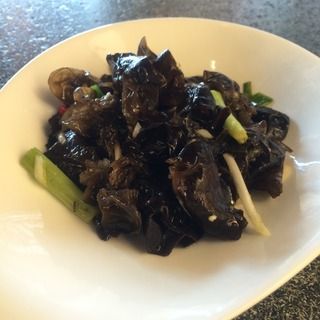 We started with black mushroom salad. It was a lightly spicy salad of wood ear mushrooms. Then, we also had red chili oil dumplings. Nice starters.
Dan dan noodles was nicely spicy with the good amount of toppings and sauce.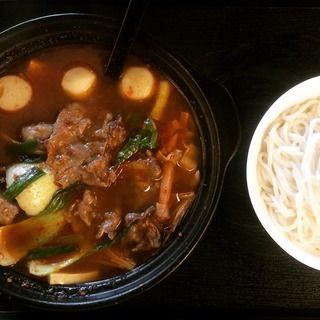 We had another noodle dish, which was hot chili rice noodle with beef. A simmering stew was served in a hot stone pot, and served with rice noodles on the side. Wow, it was so spicy! But, I still enjoyed the flavor.
In the afternoon, we enjoyed some shopping. It was drizzling outside, so we decided to just stay local.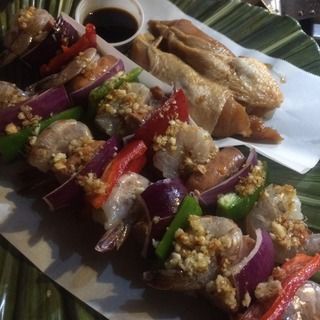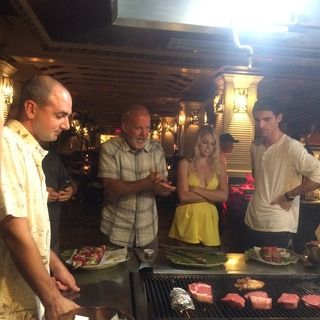 For dinner, we got together with Jason's co-wokers for BBQ dinner. We had a reservation at
Shorebird Restaurant
in Waikiki. When I heard about the dinner, I was like, Oh My God. I have been to the place multiple times since I was a teenager with both my family and friends. It's such a nostalgic place to me! And, it was the same for one of his co-wokers who made the reservation for us. His late father took his family there every time they vacationed in Hawaii for many years since he was a boy.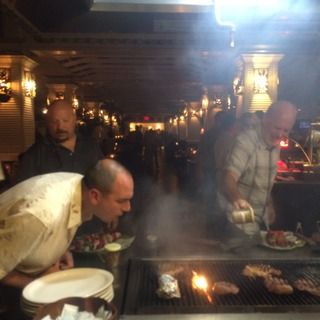 So, we enjoyed our grill-your-own BBQ dinner. It was a lot of fun.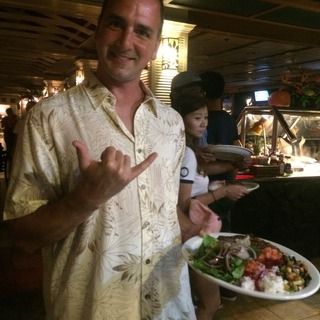 Jason did all the grilling for us. He did a good job!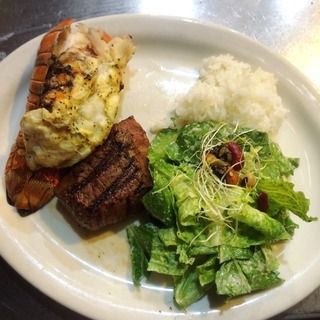 Here's my plate...Surf & Turf, grilled lobster and steak.
Good food, good friends, and wonderful time. I was very thankful.