It was already Monday and my last full day in Hawaii in this trip. Jason left for work at 5 am...he said he drives about 45 minutes to a jungle to work on a project.
So, I had a full day myself, no car, until he came back at night. I worked in the morning, then left for a little shopping in Alamoana. For lunch, I stopped by at
MW Restaurant
, because I felt like having their seafood. I had grilled miso butterfish with quinoa salad. It was tasty.
I did some shopping in the afternoon and worked again back in the hotel. Mellow day. Jason came back to the hotel a little before 8 pm. He was exhausted from long day of work. So, we walked to Jason's regular place,
Sansei Restaurant
, for Hawaiian style sushi. Because it's so close and also the food is good, he said he comes here a couple of days a week. So, it's really like his backyard spot. I've been to Sansei in Kihei several years ago, and I remember I enjoyed it.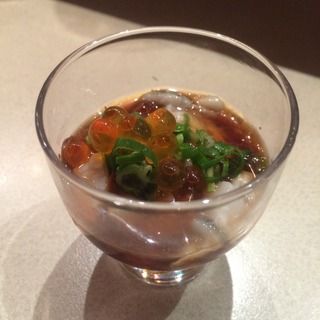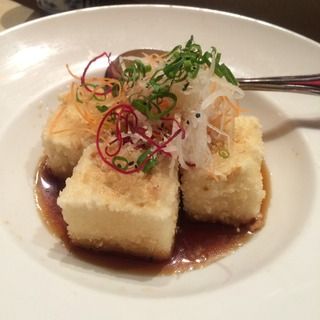 We started with uni shooter, ocean salad, and agedashi tofu.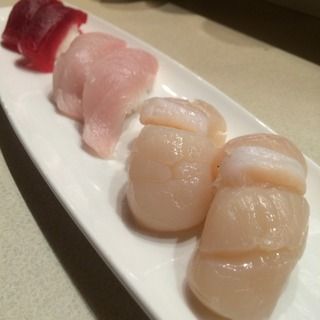 Nigir sushi...local marlin, local snapper, hotate, hamachi, ahi, hokki-gai.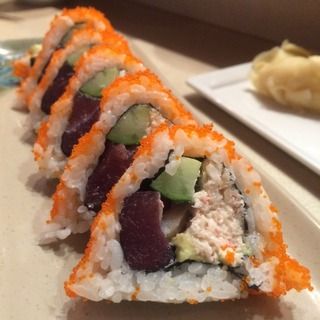 So, those fusion sushi rolls are still big in Hawaii, and I do enjoy those creative sushi rolls when they are good:-) We had Takah Sushi Special Roll (shrimp, crab, ahi, avocado & cucumber, crusted with masago), and 69 Roll (don't know why the name...California roll, topped with broiled unagi, masago, and unagi sauce).
Very nice and satisfying low-key night.