Skate Wing dish at Contra
Kyle arrived in NY late Wednesday night, and we met on Thursday morning. We spent a day for shopping some items including specialty ingredients needed for the dinner events for the weekend. It was such a gorgeous day in NYC, and the temperature was close to the record high in the time of the year. I was wearing a thick coat and had to take off!
For lunch, we went to
Ivan Ramen
on Clinton St. Kyle is a good friend with Ivan, and I had never eaten there, so we decided to go there. Although Ivan was in Tokyo the same week, he took great care of us remotely! So, thank you so much, Ivan. I totally enjoyed his creative ramen with rye noodle.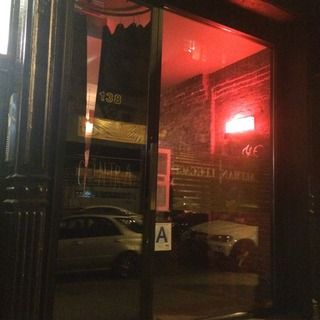 For dinner, we went to
Contra
, which is also Kyle's friend's restaurant. We had late night dinner there. It was already past 10 pm when we got there but the restaurant was absolutely packed. I loved the vibe. They offer seasonal set menu (changes daily) with wine an pairing option. So, we indulged ourselves in everything they offered.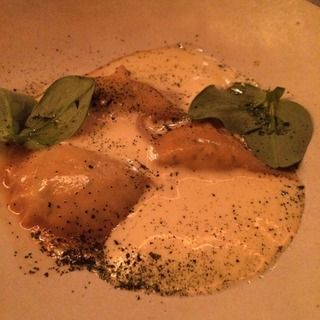 Beet, apple, pistachio.
Kohlrabi, shrimp, sabayon.
Skate, celeriac, seaweed.
Beef, brassica leaves, sorrel.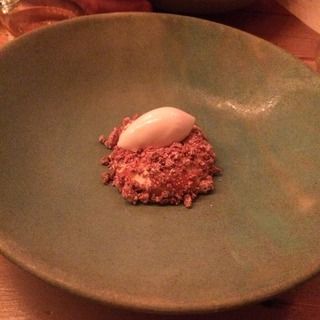 Persimmon, tangerine.
Buckwheat, amaranth, yogurt.
Wonderful dinner.