A week has passed since I arrived here, and I had to go back to LA in the afternoon. I saw Jason off to work early in the morning. I won't be able to see him again until he returns in a few weeks.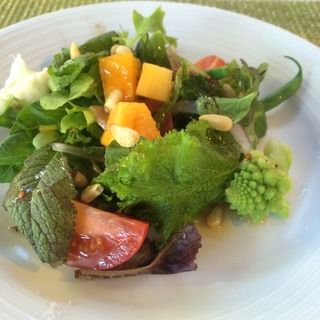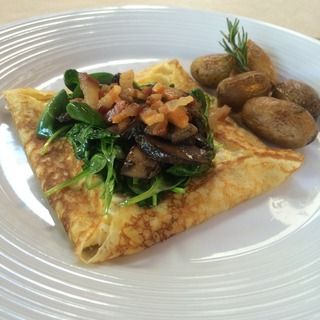 After working out in the gym, I decided to have my second breakfast (!) at
Arancino di Mare
, because Jason told me that I must have their breakfast crepe. I started with the salad of locally grown vegetables (very good), then from several choices of their crepes, I ordered a savory kind with sautéed spinach, portbello mushrooms, and pancetta toppings. The filling was egg salad. Jason was right…the crepe was so delicious! The crepe itself was so delicate, and the filling and the toppings made excellent flavor combinations. Even the side of roasted potatoes were good. I was so satisfied.
Then, before I left for the airport, I had to swing by at Pioneer Saloon to pick up a bento to take to the plane, because I love their food so much. I got miso butterfish (again!) with multigrain rice, extra Nalo farm greens, plus a boiled egg with soft yolk. Thanks to the bento, with some extra cookies from Honolulu Cookie Company, I had a nice flight back to LA.