It was already Sunday. Jason had to wake up very early for work the next day, so we decided to stay in our area and have a relaxing day.
For lunch, we walked to
Ginza Bairin
in Waikiki. This is an only US location of a traditional tonkatsu restaurant in Ginza (Tokyo, Japan). Jason was missing my cooking after living in Hawaii for a few months, so he wanted to eat tonkatsu to feel like home. I had their pork tender tonkatsu.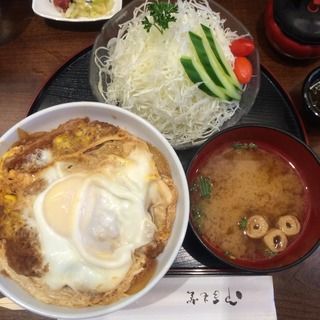 Jason had katsudon! Boom. Power lunch.
Then, we hung out in the beach most of the afternoon, including a power nap.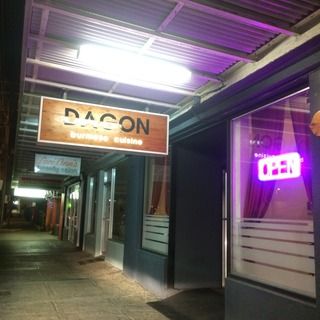 For dinner, we went to Dagon on S. King Street. It's an only (?) Burmese restaurant in Oahu and popular among locals. The restaurant is BYOB, too.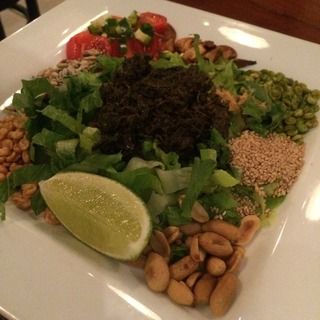 We started with their famous tea leaf salad. There were fermented tea leaves, lettuce, tomatoes, sesame, peanuts, dry peas, etc. etc. Our server squeezed a wedge of lime and tossed the whole salad. It was so good that I felt I wanted to eat it every day.
For main courses, we had mahimahi Burmese curry, and chicken & kabocha stew with rice. Wow...both dishes were so full of flavor and really wonderful. They were not "hot" spicy. They had more subtle different flavors. I enjoyed them so much.
I definitely want to come back here to try other dishes.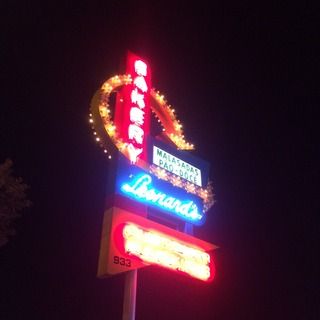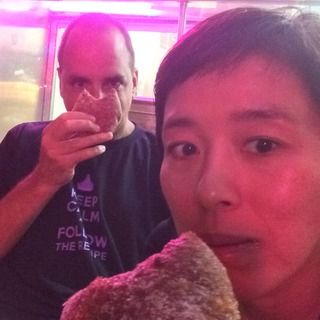 After dinner, we had to make an "accidental" stop at Leonard's. How could we resist?! I had a malasada puff with macadamia nut cream. Dangerous!