It was a day before Thanksgiving. Jason left for work early in the morning. I woke up and worked out in the hotel gym, did some work, then left the hotel for a walk.
I decided to just browse Kapahulu Ave., as there are some good places for lunch there. Then, I found a new poke shop right in the shopping center where Safeway is. It's a small shop called
Da Hawaiian Poke Company
. (I forgot the name of the place, then I just searched online and found it!) I walked in and I was told they just opened a few days ago. So, I decided to give a try.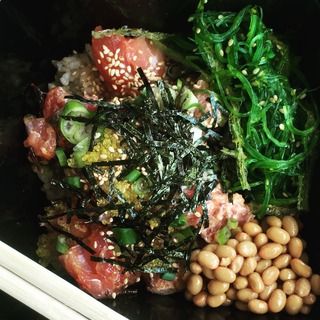 I did a "create your own" Aloha poke bowl with two kinds of poke (I chose wasabi poke and Hawaiian poke) with brown rice in the bottom. I was told I could choose additional toppings, so I asked how many I can choose from at least 2 dozens of the toppings on the list. The server said as many as I wanted...how sweet! So, I picked yuzu tobiko, natto (yes!), seaweed salad, nori, scallion, and toasted sesame seeds. They don't have eating space inside, so I just took it to a picnic table in front of Safeway. It was quite lovely, especially with natto!
Then, I kept walking and couldn't just walk by
Leonard's Bakery
without picking up a malasada (Portuguese donut). This place is an institution. I tried their Li Hing malasada (coated with sweet and sour sugar dust). The piping hot malasada, made to order, was nicely chewy and fluffy at the same time. This place is just too good always.
After a malasada break, I walked to
Fujioka's Wine TIMES
to pick up some bottles of wine.
It happened to be some of my Japanese friends from LA were also visiting Oahu in the same week. So, we decided to get together. They came to our hotel for an aperitif first, then once Jason came back from work, we drove to
Izakaya Torae Torae
for dinner.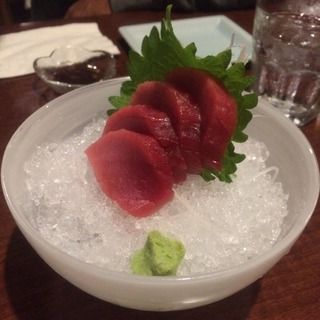 They are a popular izakaya among locals and their menu is quite wide. They are known for high quality seafood dishes and sushi, too.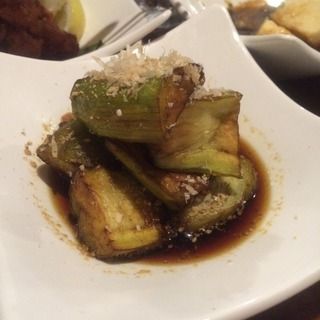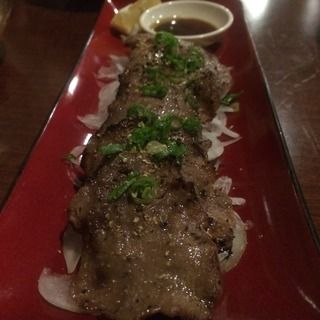 We ordered many different dishes to share and enjoyed with sake.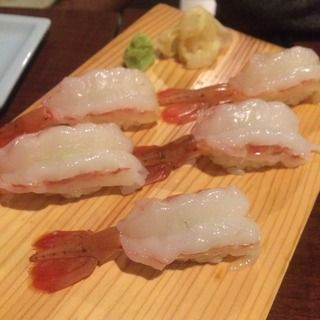 Their botan ebi (large prawn) sushi was really good. I especially enjoyed the rice bowl, topped with tuna toro, squid, uni, inure, ant, masago, negi, and quail egg...to eat, you mix the whole thing with a spoon. Very nice flavor combination!