(Day 4)
In the morning, we took a taxi to downtown Tulum, and we rented bicycles.
It was one of the things I really wanted to do in this trip.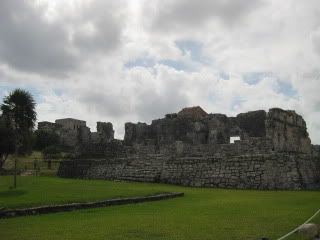 First, we went to see the ruins of Tulum. It's a pre-Columbian Mayan walled-city, situated above the cliff by the Caribbean Sea. We were in awe of the natural beauty and magical landscape of this ancient city.
After spending over an hour in the ruins, we rode our bikes further down of Tulum coast. Yay, we found Hartwood restaurant! It was really far! The restaurant opens only for dinner, so we just wanted to make sure the location of the restaurant and also find some more details about it. Luckily, the owner was there and we got to talk with him a little bit. We are going back there in the next day for dinner!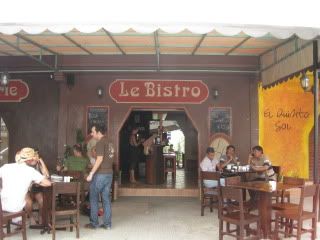 We kept biking the next hours. In Downtown Tulum, we stopped by at a cute local bistro for lunch. It was a recommendation by a concierge of our hotel. She said the place is her local hangout on her off time. My pollo was good.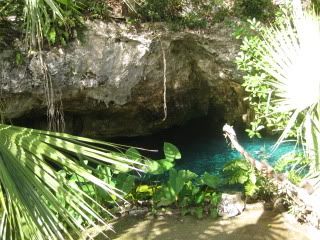 After regaining energy, we kept going and found a cenote we wanted to check out. We had such a nice dip in this beautiful natural spring.
It was such a fun and inspiring adventure. We were also really exhausted after biking all day long...my butt was so sore!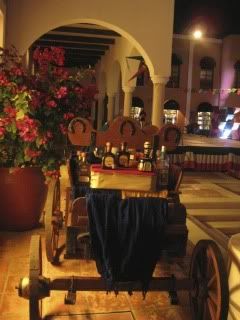 We were back in the resort in the evening and enjoyed nice Mexican fiesta and some more cocktails after dinner.