December 29 (Sat)
We said good-by to Kyle and Katina in the afternoon and drove down from Sonoma to San Francisco. We decided to stay one night in San Francisco before driving back to LA.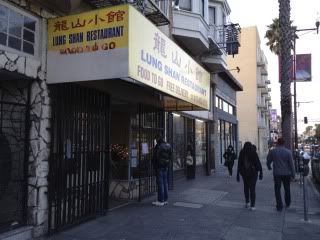 For dinner, we went to
Mission Chinese Food
, which is an extremely popular unique restaurant and their storefront still carries a name of another Chinese restaurant which used to be there. They open at 5pm, so we got there 5 minutes before and could get a table. Soon after, I saw a big crowd already forming up outside.
Since I was intrigued by their "today's sashimi" special posted on the door, we started with it. The madai (Japanese snapper) sashimi with shiso oil and shiro shoyu was really nice, and it ended up to be the best dish of the night.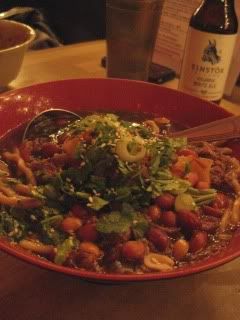 We also had eggplant appetizer, spicy English peas and pea tendrils, mapo tofu, and braised lamb face soup noodle.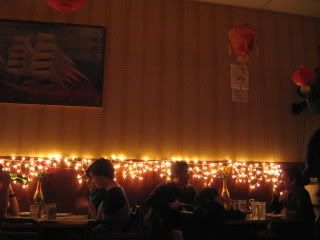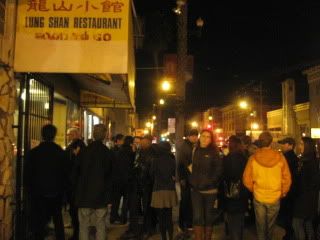 Real fun place. I think LA's Chinatown needs a place like this.
December 30 (Sun)
Before we head back to LA, we went to
Hong Kong Lounge
for dim sum. I heard it's another very popular place among locals, so we got there right when they opend at 9.30am. Surely, the place was packed in such a short time and there were so many people waiting outside.
I had a really wonderful dim sum meal!
Coffee pork spare ribs was such a unique dish, as it even came with whipped cream on the side. I was a bit skeptical before I had a bite, then I was wowed by how tasty it was...and the coffee-glazed deep-fried rib even went nicely with the whipped cram.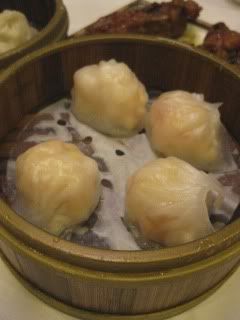 Xiaolongbao (pork dumplings) and har gow were solid quality and very tasty also. And, so was the steamed stuffed tofu skin.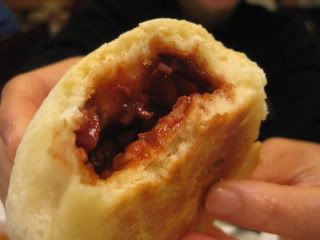 The true winner was
baked pork buns
! It was my real OH-MY-GOD experience. First of all, when the baked-to-order buns arrived at our table, the aroma of it was just so special. Then, I picked one up and sank my teeth in to find how flakey and delicate the texture was. And, the flavor of it was just so amazing with the juicy pork filling. I was actually already quite full when this dish came to the table, but I just couldn't stop eating it. And, for these precious 3 buns was only $3.95. I just couldn't believe it. I would choose this pork bun over any fancy "artisan" pastries...it was that great.
I think this baked pork bun turned out to be the best dish I had outside of my house in 2012...among all the fine dining experiences in different cities and countries!
So we went back to LA with happy stomachs.