(Day 6)
We've been waking up around 6.30 am and enjoy the morning air and sunrise.
Beautiful beach of Yucatan Peninsula never gets old.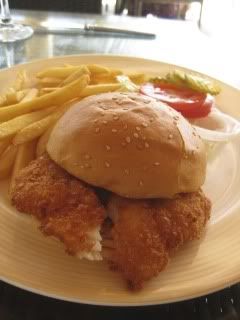 We had another nice relaxing day in our resort today. For lunch, I had Peruvian ceviche and fish tacos, and Jason loved his fish burger so much.
We also did a couple massage in a "jungle suite" at the spa. Our glass-walled room was surrounded by jungle. I had a nice rejeuvenating time. After the massage, we relaxed again in a private lounge. I made a cocktail with Champagne and a splash of Mexican aperitif called Amargo-Vallet, which is 90-proof, and made from wood bark. It was very nice.
Dinner was Italian at a restaurant in our hotel. My roasted local snapper was quite good.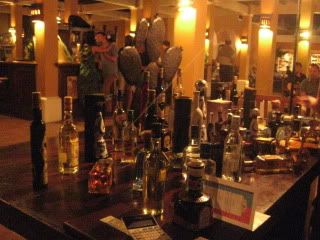 Golden Globe by the pool...ahaha.