January 6 (Sun)
I was invited to give a donabe rice-making demonstration and tasting at annual New Year Festival at
Japan American National Museum in Downtown LA
today. It was part of Japanese government-sponsored project to promote Japanese rice in the US in collaboration with Japanese Rice Export Association and Common Grains.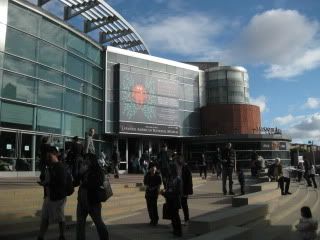 Since the morning, so many people showed up to the festival all day long.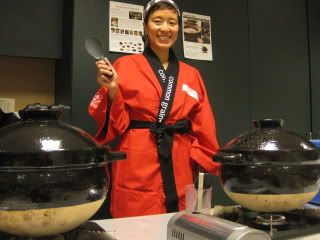 My demonstration and tasting started at 11.30am. I made two rice dishes with
double-lid donabe rice cooker, "Kamado-san
.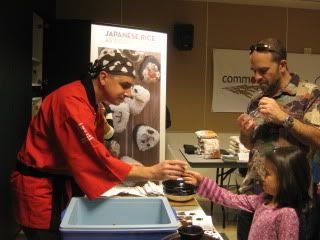 Jason was my volunteer assistant...he did a fabulous job!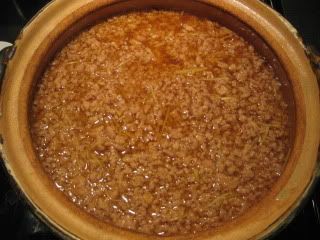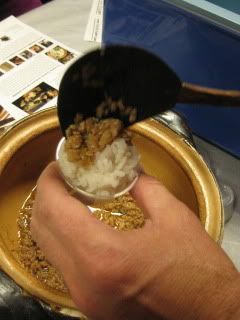 We made two kinds of rice dishes, by using
Koshihikari rice from Niigata, Japan
. Rice with seasoned ground chicken topping (
"torisoboro gohan"
) was the first kind we served. I made a huge batch of "torisoboro" in classic-style donabe, and 10-rice cup amount of rice with Kamado-san. Both were gone so quickly!
Orange butter rice
was made in 2 jumbo-size Kamado-san. I was so glad people loved this, too. Both Kamado-san went empty in a matter of short time.
After the demonstration, I was also invited as one of the judges for Japanese rice ball, "Onigiri" making contest.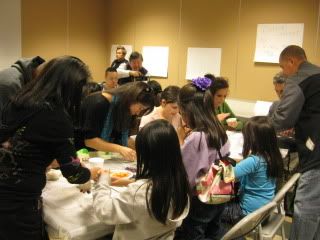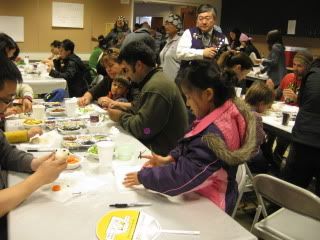 So many families participated in the contest. I think they did 6 rounds of it to accommodate all the people who made entry. It was so nice to see all the kids really having fun making their own unique onigiri!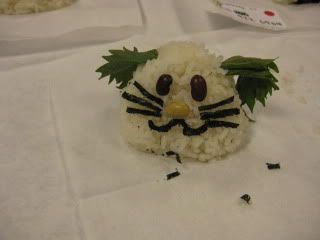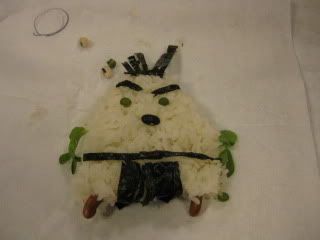 It was time to do the judge. Other judges were the following cool people in the gourmet world. I judged kids (under 13 years old) category.
Evan Kleiman

- KCRW Good Food - radio host

Betty Hallock

- Los Angeles Times – food reporter

Josh Lurie

- Food GPS - blogger

Roxana Jullapat

- Cooks County - chef

Daniel Mattern

- Cooks County - chef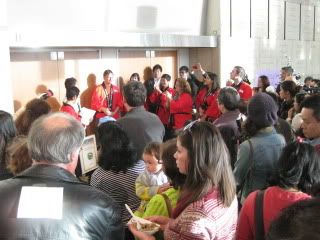 At the end of the contest, winners were announced.
It was a real fun event!
Happy donabe life.