(Day 7)
Good morning, Tulum.
It turned out to become the hottest day in this trip.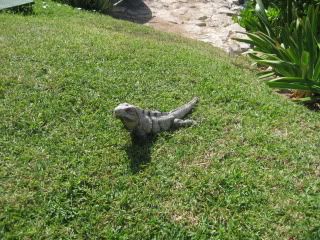 All day long, we enjoyed beach and pool.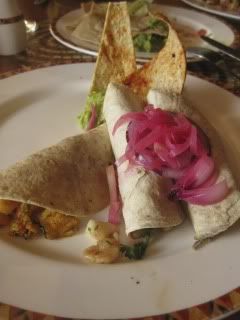 And, of course, lunch. I love local fresh cheese. I like it in my salad. My tacos were so good.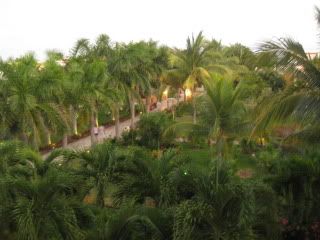 After the sunset, we were at our private lounge again. I made my original cocktail with campari, rose wine, orange juice, and sparkling water. I think I did a good job!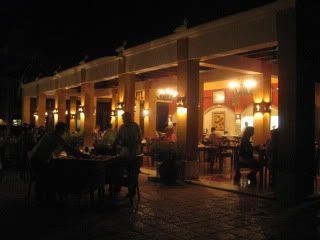 Since it was our final night in this trip, we decided to do Mexican. Oaxacan cheese with chili sauce was a real good appetizer...almost dangerously so, because I couldn't stop eating it with tortillas.
Mexican lime soup was followed by Mexican handmade noodles "fideo"...when I saw it, I thought it was Japanese "soba"! Indeed, even the serving style was like soba, as the thin noodles were served with dipping sauce. The noodles was seasoned with butter, lime, and chili, and served warm. The warm dipping sauce was cream-base with small cubes of local fresh cheese. Wow, I had never experienced Mexican "soba" and it was really good.
My main course was grilled salmon "al pastor". Really nice.