December 27 (Tuesday)
Something unexpected happened. I caught a cold. I was already feeling under the weather a day before, and it became "official" in the morning. Jason was just recovering from his cold when we arrived in Mexico, so it's obvious I got it from him.
So, I spent all day just lying down on the beach and tried to recover.
Nevertheless, my appetite was still there. So, I could manage to join the pool-side lunch. As soon as I saw what they were cooking, I just couldn't resist to try. Fantastic.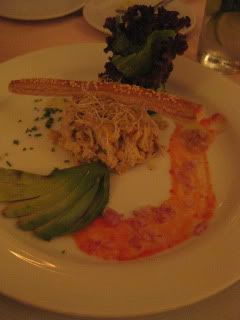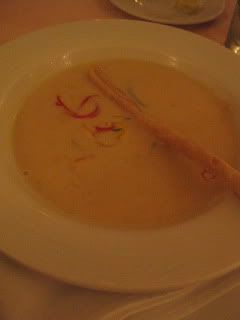 I was feeling even worse in the evening, but I didn't want to miss their good food. So, we went to a seaside restaurant at the hotel for a quick dinner. My salmon was excellent. They really know how to cook well here. With all the good food I was eating, I was hoping I would be better the next day.