Good morning, Riviera Maya.
Nice sunny morning, we had breakfast in our balcony. I asked for two poached eggs, then they made them eggs benedict-style. How sweet. A basket of freshly-baked Mexican rolls and pastries were nice, too. In front of the balcony, there were many cute animals...I don't know what they are called, but they looked like something between raccoons and squirrels. Very cute.
All day, we had nice relaxing time at the pool and beach with lots of cocktails.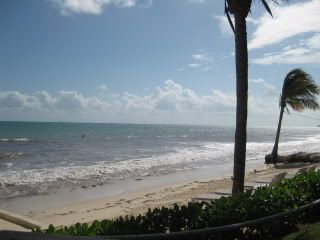 The hotel constantly provided us with nice food & wine. For lunch, we walked to a ceviche and taco bar right by the beach in the hotel.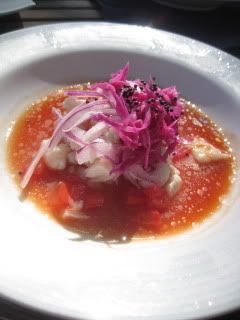 We were blown away by the freshness of the cheviche dishes. They were so unpretentiously delicious. Jason had octopus ceviche, and I had white fish ceviche.
Tacos were also wonderful. I had fish tacos. Jason had the spicy pork kind. I wanted to eat more!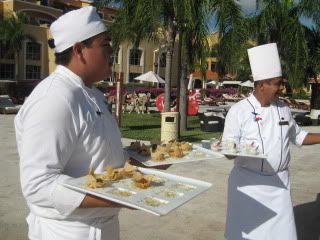 In the afternoon, there were sometimes chefs coming around the pool to serve us small appetizers.
Super fun time.