Both Saturday and Sunday of last weekend, we hosted our last cooking classes of the year. The theme was Japanese New Year dishes.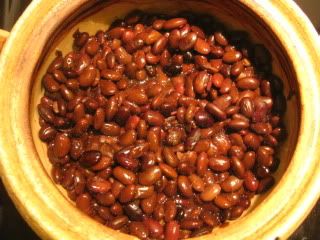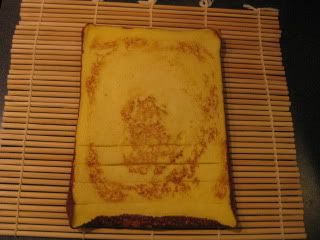 In addition to the dishes we made during the class, I also served other typical New Year dishes (which I prepared the night before, such as kuromame, and date-maki), so that our guests could experience what our New Year feast would be like! We started with my homemade Amazake, then after the dishes were made, we sat down to taste all the dishes. Here's the menu we had.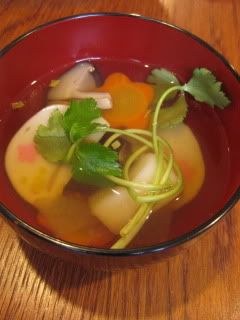 Kuromame (donabe-braised black soybeans in Okinawa black sugar syrup)
Tai snapper quick kobujime (cured in shaved vinegar-flavored kelp)
Kuri Kinton (Satsuma-yam puree and chestnuts)
Date-maki (fluffy egg & fish cake roll)
Red & white kamaboko (fish cake)
Tataki Gobo (blanched burdock root in vinegar-sesame sauce)
Chikuzen-ni (root vegetables and chicken stew)
Tokyo-style O-zoni (clear dashi broth with vegetables and rice cake)
Multi-grain donabe rice
Both days, we had great enthusiastic guests and we had a fun time together. Hope they will try to make these dishes at home on the New Year!
(
Mr. Bruce Dumes
, who came to my class, wrote a nice article about donabe - and me! Here's the
link
. Thank you, Bruce-san!)
Happy donabe life.