On a home-alone night.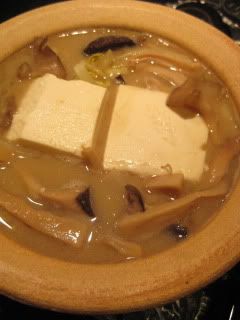 I made the broth with dashi stock, miso, and sake-kasu (sake lees). Mixed mushrooms, kabu (Japanese turnip), and tofu were cooked inside. Shungiku (chrysanthemum leaves) was added at the end.
The entire donabe was served at the table, and I could eat right out of it.
Itadakimasu! So delicious. Single serving hot pot is fantastic.
Happy donabe life.