(September 23)
In the morning, we enjoyed a tram ride. Lisbon's yellow tram, Line 28 is a public transportation and one of the most popular tourist attractions. It goes through Lisbon's beautiful historic sites and you can feel the city. We walked to the main starting point of the tram and had to wait about 1.5 hours in queue. But, it was totally worth the wait and the ride was a full of fun.
After the ride, it was already lunch time. We walked to Principe Real neighborhood to visit
A Cevicheria
, a modern ceviche restaurant by a successful Portuguese chef, Kiko Martins. As soon as we entered the door, we were shocked to see a giant octopus hanging from the wall. So cool! This restaurant's interior is so beautiful with the white tiled walls, marble counter top, and white and blue patterned Portuguese tiles on the floor. We sat at the counter seats and the chefs' action started in front of us.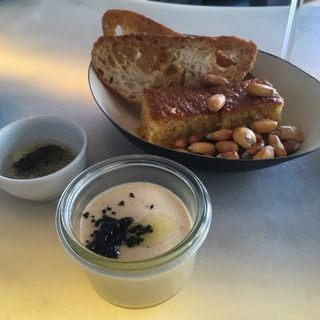 Homemade bread, seaweed salt and pate.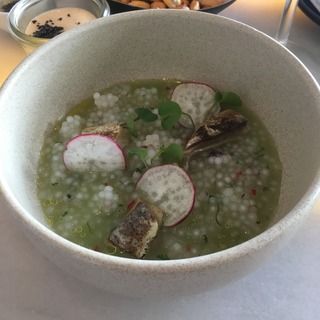 First dish. Green gazpacho and mackerel - mackerel, celery, ginger, tapioca and apple. Really refreshing and nice.
Second dish was my favorite. It was Portuguese ceviche - cod fish, octopus, mashed chestnuts, chorizo, pine nuts, and hortela da ribeira (type of mint?). Cod was not salted kind but fresh and paired so well with the chestnuts and chorizo.
Tuna ceviche - tuna, foie gras, lychees, hazel nuts and tiger milk (citrus-based ceviche marinade) with beetroot. Foie gras was shaved to go on the top. Unique combination of the flavors.
Mixed causa - mashed potato, scallop, truffled egg yolk, crab, guacamole, salmon roe, white fish tartare and nori seaweed. Very unique and very good.
We had a nice lunch!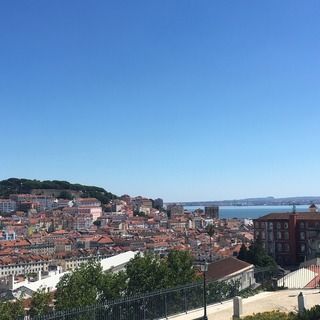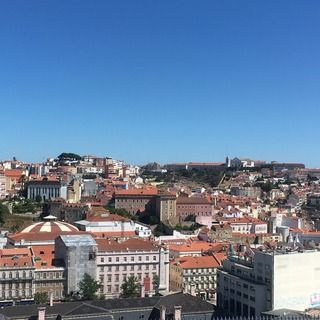 Then, we walked a little bit around the area. Principe Real is a very charming neighborhood with a great view of the other side of Lisbon and overlooking the ocean.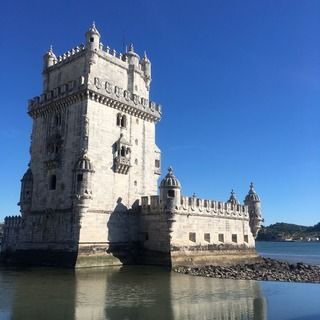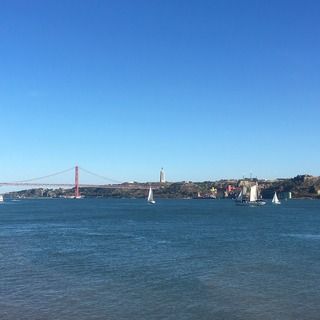 In the afternoon, we had a little bus tour of the city.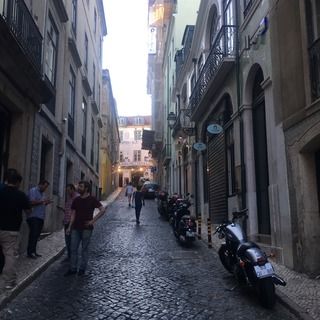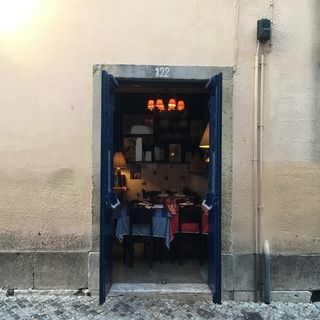 For dinner, we stayed in Bairro Alto neighborhood and decided to check out a little neighborhood restaurant recommended by our apartment's owner, Alex.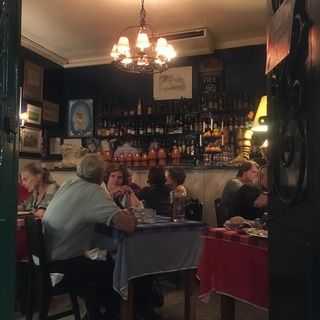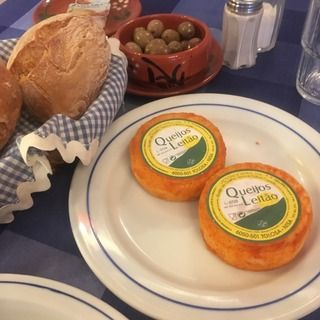 It's called
Bota Alta
, and they serve traditional rustic Portuguese cuisine there. Alex said it's her to-go spot whenever she has cravings for homey Portuguese dishes. As soon as we sat at the table, cheese, bread, butter, and olives were brought to the table. I love Portuguese cheese so much. They were semi-hard and made from the mixture of goat and sheep milk.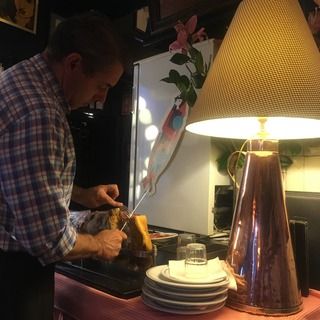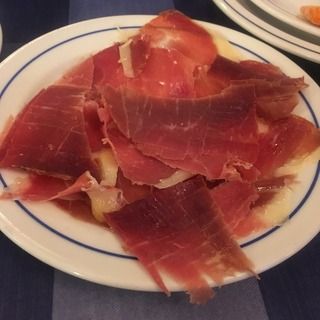 Hand-cut prosciutto. So meaty.
Fried squid was very tender.
Bacalhau real - fried salted cod, topped with sautéed onion and fried potatoes. There was a big fried fillet of cod buried under the onions. Very dynamic and rustic dish and I liked it.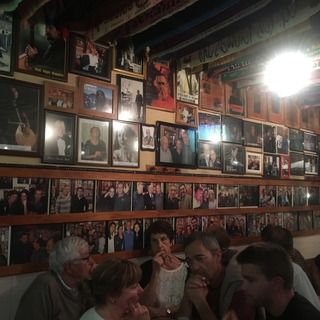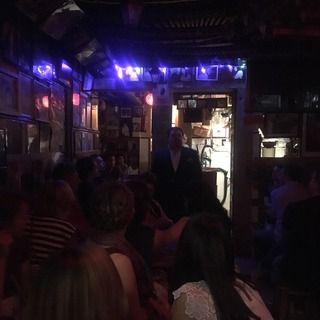 It was Friday night and the area was very lively. We checked out a local bar to listen to fado, Portuguese folk music. There was a singer and a guitarist with 12-string fado guitar played the music and it was very nice.