View from our apartment in Lisbon
(September 20)
Jason and I started a week-long travel to Portugal. Our friend, Leeanne was going to get married there and we were invited to her wedding. We were excited to come to her wedding and added extra days to make it into our vacation.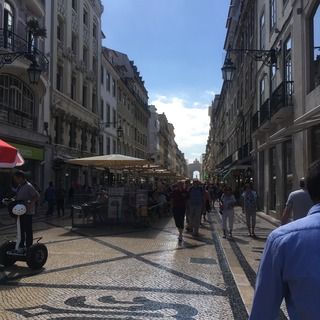 We arrived in Lisbon in the morning. Our Airbnb apartment had a 2 pm check-in time, so we left our luggage in a locker in the city and explored Lisbon's central area.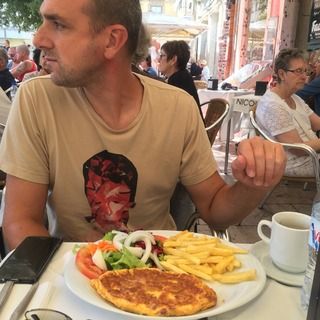 We stopped by at Cafe Nicola to take a break. This cafe was opened in 1927 and used to be one of the literary and political meeting points in Lisbon. Now the cafe is filled with tourists, but it's good to come here at least once!
We checked in at our apartment in the afternoon. We met the very sweet owner, Alex. She gave us a tour of the beautiful apartment. It's situated in the heart of Bairro Alto, a trendy area of Lisbon. The view from the room is so great with both the city square down below and ocean ahead.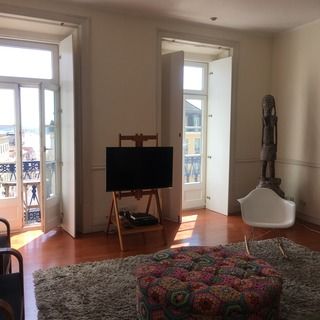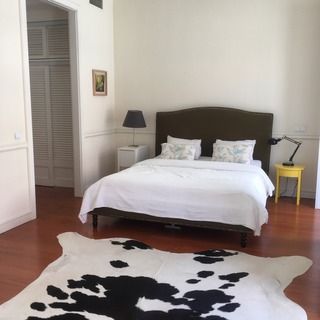 The apartment is really beautiful! It's got the spacious living room with a balcony, dining room, kitchen, large bed room and bathroom. We were going to stay there only for 3 nights, but I wished I could stay for a whole week.
Our room is the top corner floor of a historic building. The ground floor has bakery and cafe. It's perfect!
In the evening, we walked to a neighbor tapas bar called, Taverna da run das Flores. It's got the tiny entrance, so you could easily miss it. The inside is also tiny but has a cute feeling. We got there early enough to grab the last open table.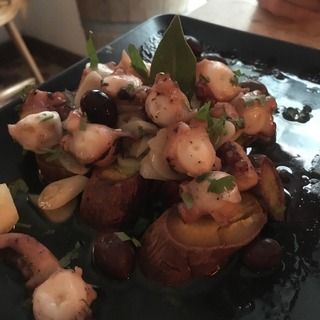 The menu is hand-written written in a chalk board and our waiter kindly explained every dish in English. Everything sounded so good. We started with mackerel tartare, then had bacalhau (salted cod) and chick pea puree dish, octopus and sweet potato dish, and grilled black pig dish. Everything was so delicious!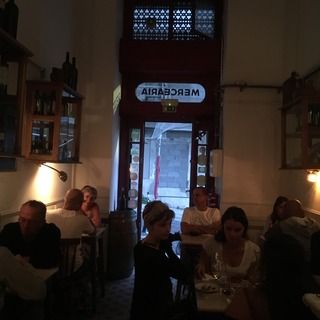 It was a perfect and relaxing first night in Lisbon.