Jumbo 10-rice-cup size Kamado-san donabe, standing by!
It was a beautiful sunny morning in San Francisco.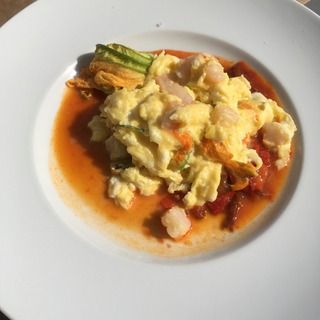 We had brunch at Ferry Plaza. I had scrambled egg with white shrimp and red pepper sauce.
In the afternoon, Kyle's assistant, Ayuchi came to pick us up and we headed to Sonoma. We were going to spend two nights there. Because Kyle's restaurant & hotel are still under construction, he arranged a different special place for us to stay. It was his friend's vacation house and super gorgeous with a private pool, both outdoor and indoor BBQ space, etc.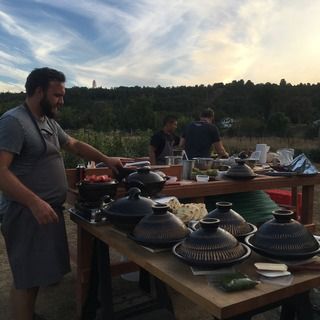 In the evening, we were invited to a welcome dinner by Kyle, Katina, and the entire team of
Single Thread
at their farm!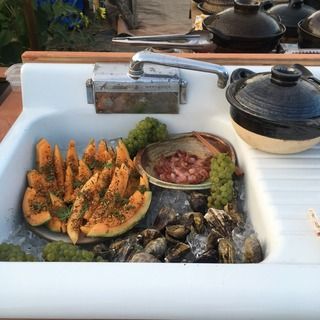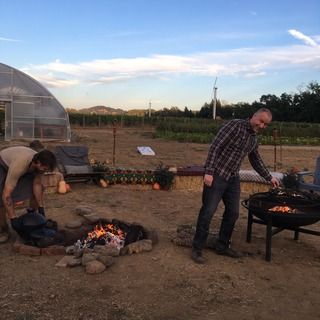 They spent full two days to prepare this dinner for us! Lots of donabe dishes, too.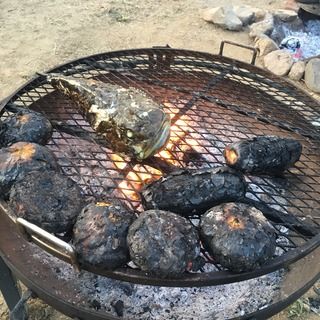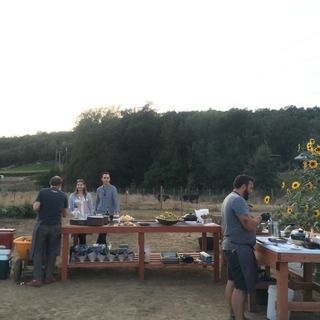 All local ingredients.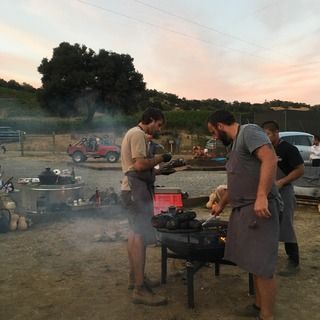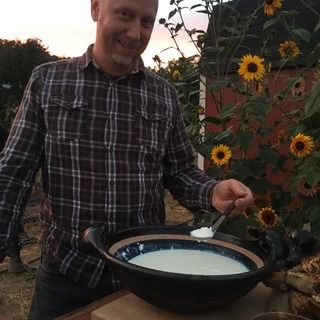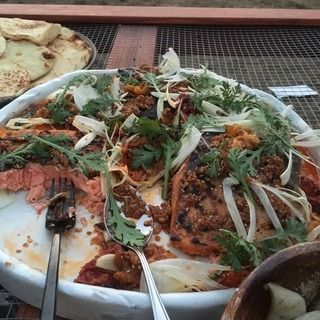 Abalone, donabe ricotta, etc.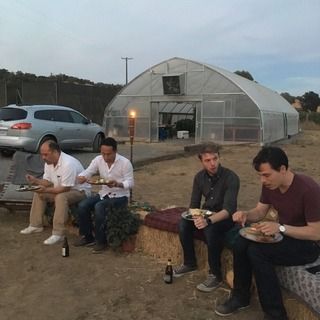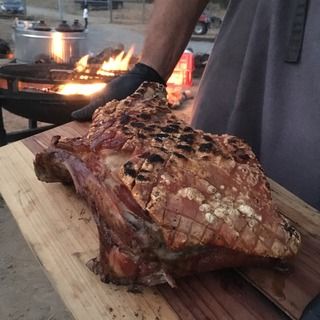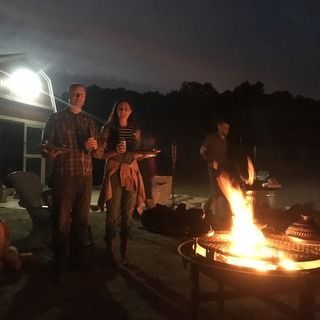 Suckling pig was so juicy.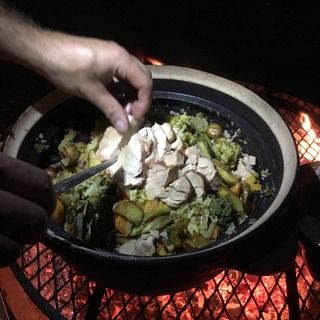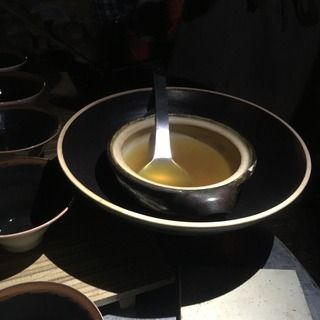 Decadent donabe rice dish was made in
10 rice-cup size Kamado-san donabe
(available upon special order from toiro kitchen site)!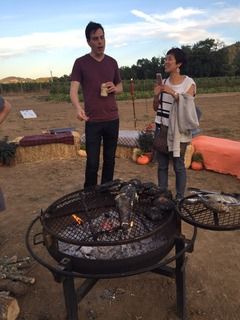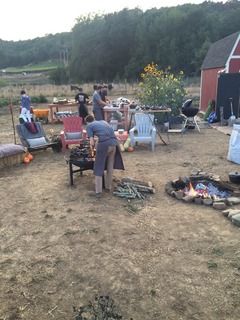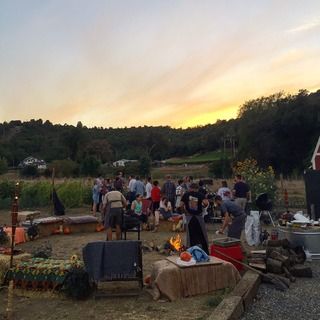 The best BBQ ever! Super happy donabe life.