Stuart's donabe dish, served at the table
We had another exciting night.
The dinner on the second night in San Francisco was back at
State Bird Provisions
!
Perfect start of the night with raw seafood dishes.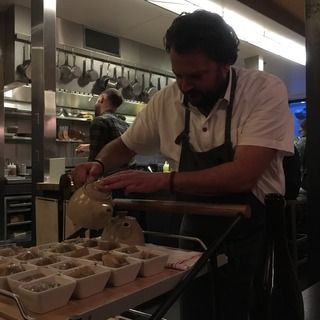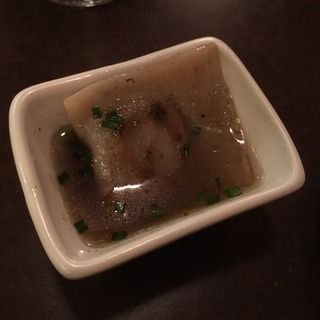 Dumpling!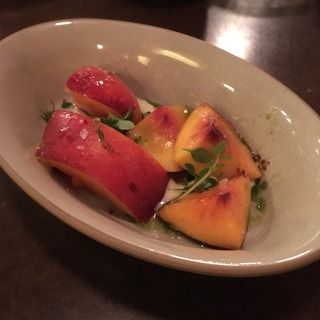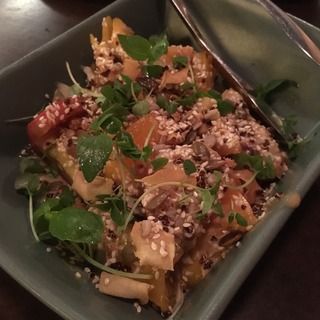 Every time there was a new cart or tray full of unique dishes came to our table, we couldn't resist to to try almost every dish. They were all so outstanding.
Then, Stuart brought a special donabe dish just for us! Isako took photos of me...I was becoming a donabe paparazzo.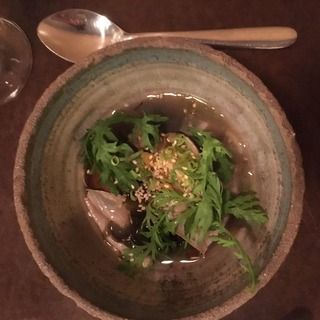 Stew of seafood, house-cured bacon, California seaweed, yuba, etc. Such deep and complex flavor. It was so good.
Dessert course by their talented pattisiere, Mikoko.
After the dinner, Stuart gave us a tour of the entire kitchen plus the next door, The Progress, which they opened last year. Last time I was there, this restaurant was still under construction, and now it's a beautiful place with a private dining room. Stuart said they do a lot of donabe dishes there!
Such a wonderful dinner...thank you so much, Stuart and the team!
Happy donabe life.