With the wonderful Single Thread team!
On the second evening in Sonoma was another special event hosted by Kyle and Single Thread team. The restaurant is not open yet, because the building is still under construction, but they hosted a special full-staffed dinner just for us at Kyle & Katina's house.
As soon as we arrived at the house, we were welcomed by their sommelier, Evan (a.k.a Pakkun) with an aperitif.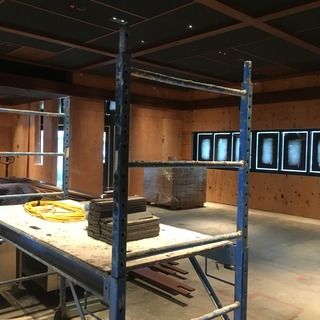 Kyle gave us a tour of the restaurant and hotel site. The last time I was there was back in February. It's getting close to completion, finally!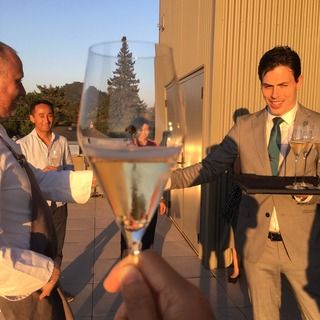 Then, we were guided to the rooftop, and Evan was there again to ambushed us with sparkling wine!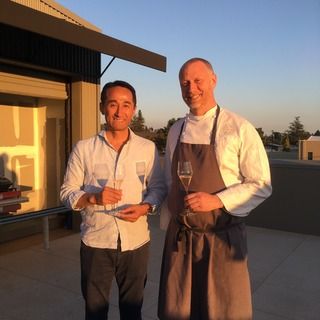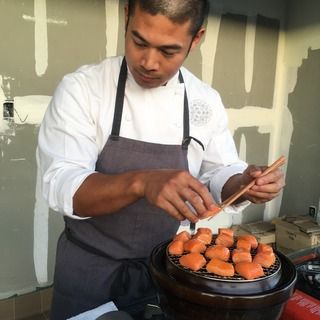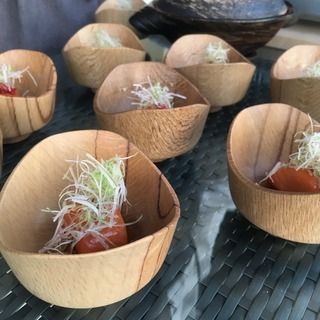 The first course was Wild Salmon, smoked in
donabe smoker, Ibushi Gin
. It was such a special way to start the evening.
We came back to the house and Chef Aaron was finishing the "hassun" course. So beautiful! The array of beautiful small dishes were named "Summer in Sonoma".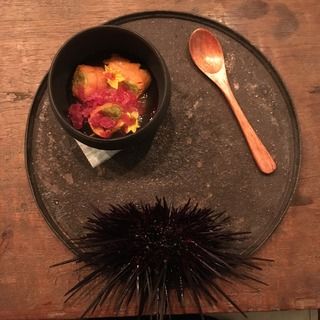 Sea Urchin - Smoked tofu cream, cucumber, and melon.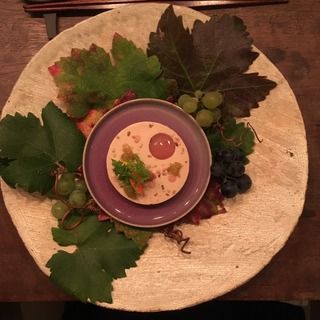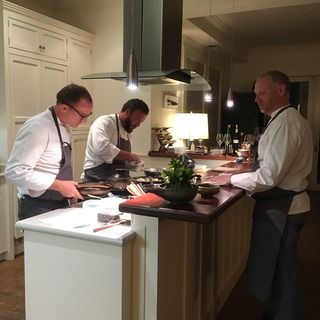 Foie Gras - Seeded sable, grape gelee, raisin and grape leaf.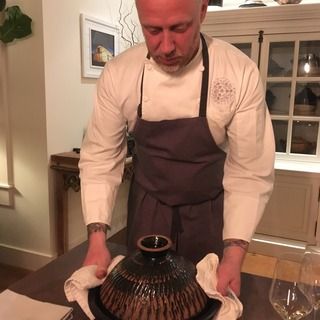 Kyle brought our
tagline-style donabe, Fukkura-san
to the table. It was Black Cod - Charred alliums and vegetables from their farm.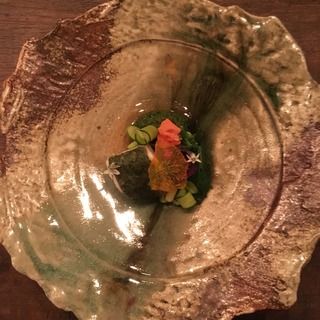 Then, dashi was poured at the table.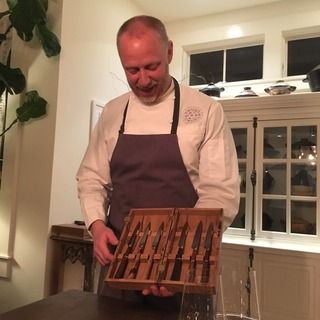 Roasted breast of Sonoma Duck - Salted apple, delicate squash and brined onion.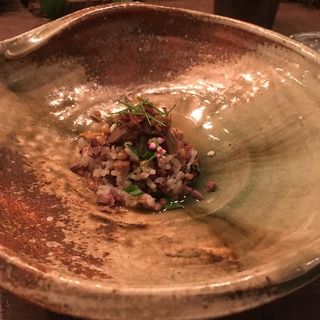 Kamado-san donabe
rice dish! Sonoma Grains - Duck confit, kabocha kasuzuke, and herbs. There were more than 30 different ingredients in this dish. It as so good that I had to go to the kitchen to ask for another big serving!
Beginning of the dessert courses by Chef Matt. Melon Sorbet - Armenian cucumber, coriander and versus tapioca. It was followed by Lemon and Miso Sorbet - Frozen chocolate mousse and strawberry.
Wagashi - Rose hip and raspberry, oolong, fig leaf and houjicha to end. The plate was decorated beautifully by Katina.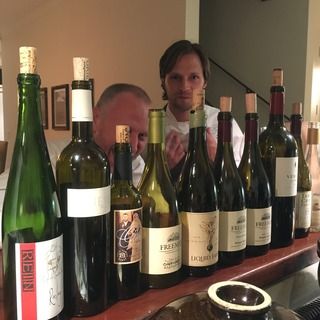 The wine lineup of the night.
2011 Iron Horse, "Russian Cuvee" Brut Sparkling (Russian River Valley)
2014 Rein, "Greenwood Ridge" Riesling (Anderson Valley)
2013 Grieve Family Winery, Sauvignon Blanc (Napa Valley)
2010 Novy Family, "Oley" Late Harvest Viognier (Russian River Valley)
2014 Liquid Farm, "White Hill" Chardonnay (Santa Rita Hills)
2013 Papapietro Perry, "Peters Vineyard" Pinot Noir (Russian River Valley)
2005 Verite, "La Muse" Bordeaux Blend (Sonoma County)
2013 Terre Rouge, Muscat a Petits Grains Vin de Nature (Shenandoah Valley)
The unforgettable night of truly amazing dinner by Kyle and the most talented team of Single Thread! This restaurant is going to make a new history in American culinary world. I am so grateful.
Happy donabe life.