With Heid at her Quitokeeto studio
The next day, we started our morning in Mission.
We visited my friend Matt, at his
Small Trade Company
's studio. His studio is gorgeous with all his designed bags, clothes, and so many different things. It's located in the same complex as Heath Ceramics and newly opened
Tartine Manufactory
. So, we got a VIP tour of both shops by Matt!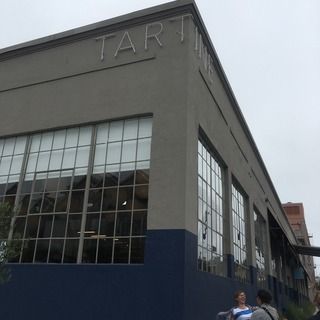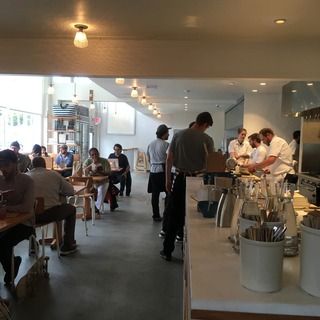 Brunch at Tartine Manufactory was fantastic.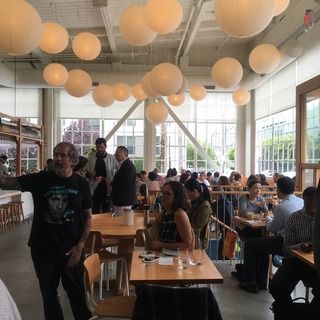 We got to try many different pastries and dishes.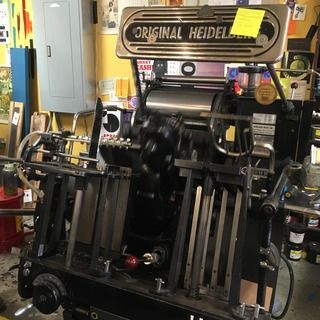 The same complex consists of different shops and artists' studios. We also visited
Aesthetic Union
, which is an artisan print house. Jason demonstrated some of his beautiful antique printing machines for us. It was so cool.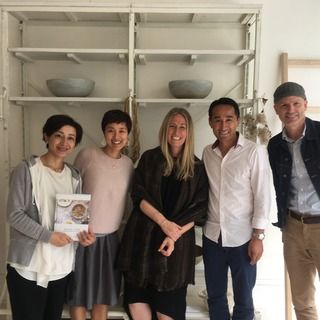 In the afternoon, we visited Heidi and Wayne at their studio,
Quitokeeto
. Heidi is also a very popular cookbook author and photographer. She has been a big supporter of our donabe and she uses different donabe in her cooking.We signed each other's books! Both Heidi and Wayne were so sweet and we had a great time.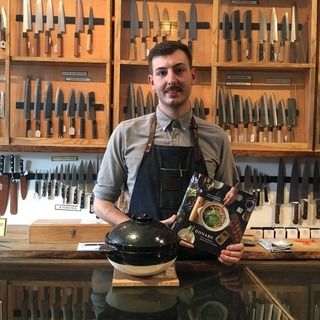 We kept ourselves busy and went to
Bernal Cutlery
. They are the best knife shop in San Francisco and have been supporting our donabe and cookbook, too!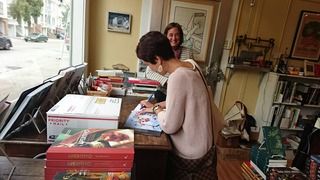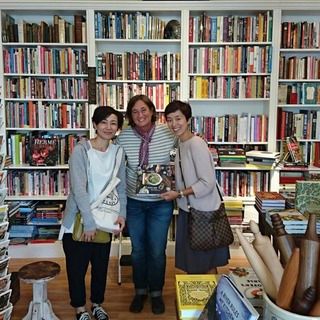 Last stop was
Omnivore Books
, which specializes in both current and antique books about food and drinks. I was so happy to learn my
DONABE Cookbook
has been popular there!
We totally enjoyed a full day of meeting wonderful people in San Francisco.