Late last month, Yasuhiro and Isako, the 8th generation siblings of Nagatani family (the donabe producer from Iga, Japan) came to LA for the first time!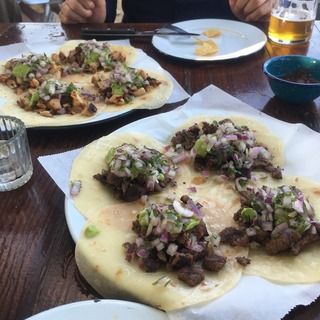 We wanted them to experience something very LA. So, on the first night, we took them to Salazar for Mexican dinner. We enjoyed many different dishes in the patio dining.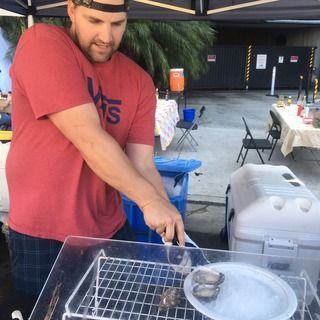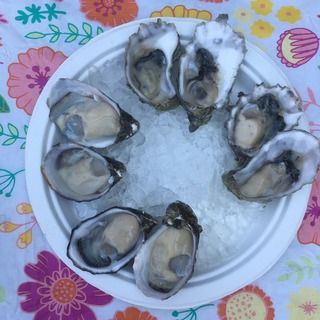 Sunday morning was farmers market in Hollywood. We had fresh west coast oysters for breakfast.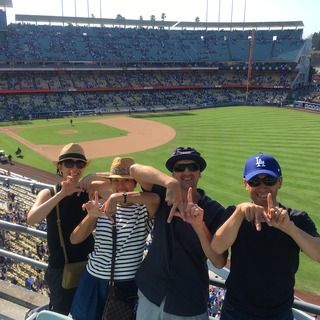 Luckily, Dodgers had a home game, and they won against Chicago Cubs 1 - 0!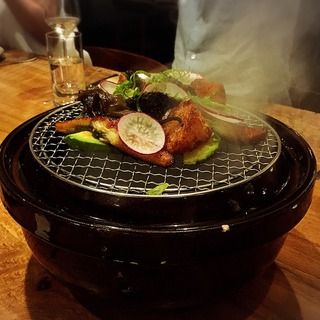 Another night, we went to Otium for dinner. Tim and the team created special donabe courses for us! One of the cold appetizers was A5 wagyu beef sushi, caviar, and shima-aji tartare, served in
donabe steamer, Mushi Nabe
. It was so gorgeous. Then, smoked BBQ eel, seaweed, and avocado, made in
donabe smoker, Ibushi Gin
, was so aromatic and the eel was very meaty and wonderful.
We had many other wonderful dishes, too.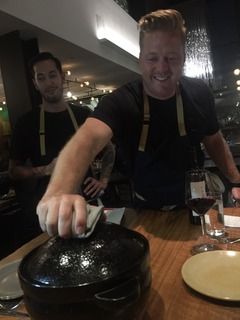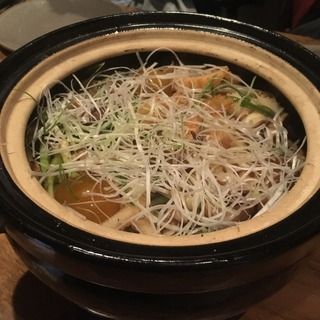 Then, a big
donabe rice cooker, Kamado-san
, was brought to the table. Chef Tim opened the lid and it was a big rice dish with grilled squid, shiitake mushrooms, negi, and confit of egg yolks!
Tamari sauce was drizzled over the rice and the contents were mixed throughly.
The dish was ready!
It was so perfect and oishii!
Thank you so much for the wonderful donabe dinner, Chef Tim and Otium team!
Happy donabe life.