(September 22)
We started our day walking around the neighborhood. Lisbon is a fun lively city.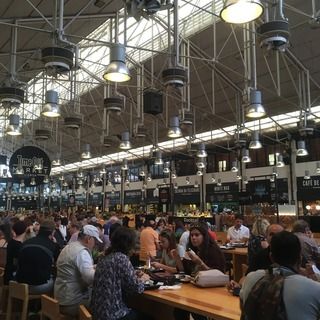 For lunch we visited Mercado da Ribeira, which is the oldest market in Lisbon. in 2014, half of the market went through a big renovation and turned into
Timeout Market
. It's a place where about 50 different vendors including more than 20 popular restaurants in Portugal all gathered and you can dine in or shop around. During lunchtime a huge food court gets packed with people.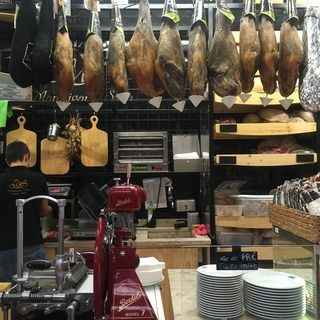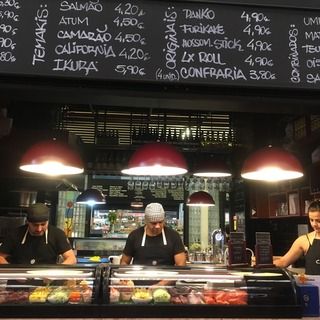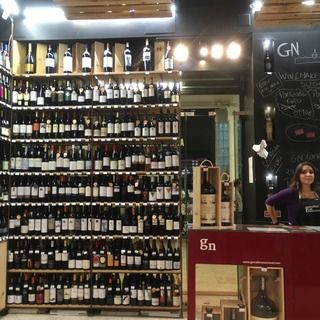 We had such a hard time choosing which place we order lunch from. Everything looked so good.
I did bacalhau (salted cod) fritters and shrimp rice. Jason did duck confit (duck dishes are also famous in Portugal). Both were so good.
Then, we took a train to Alcantara-Mar station to visit
LX Factory
. This compound started as a industrial site for fabric companies back in 1846. Now, it's a complex where artists, creative companies, shops, restaurants, and cafes gather and has become a trendy spot of the city.
Cool cafe.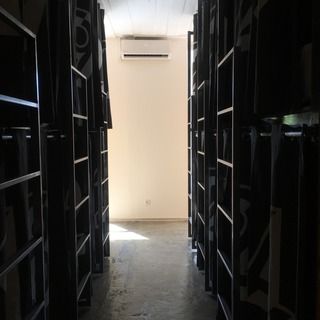 There was even a hip hostel that opened less than one week ago. They gave us a tour of inside of the hostel. They have sleeping pads which remind me of Japanese capsule hotel.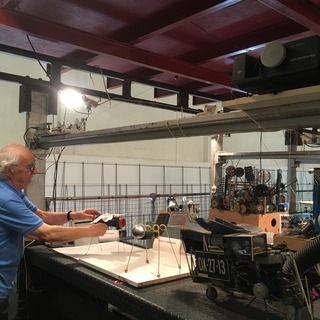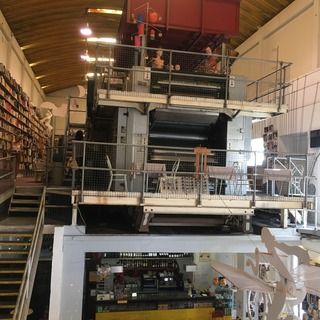 Very unique bookstore.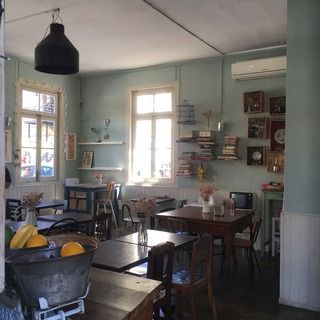 Both outdoor and indoor vendors.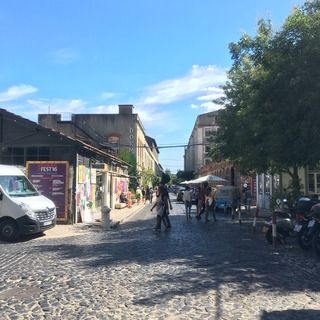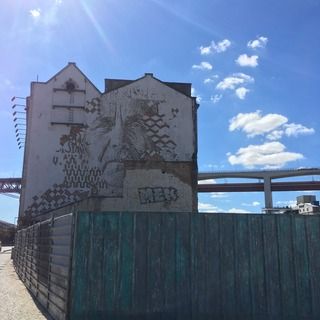 We had a great time there.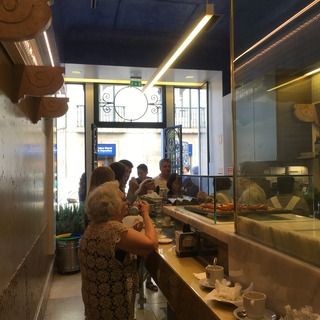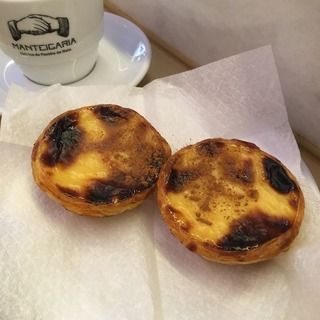 We got back to our area later in the afternoon. In the same block with our apartment, luckily (or dangerously)
Manteigaria
, a very popular sweet shop is located. They make only pastel de nata, a type of custard tart, which is considered to be Portugal's national dessert. They are making the tarts non stop in front of you there and you can taste the freshly baked tarts. We were suggested to sprinkle some cinnamon to try them. Wow...they were so delicious! The pie was so flakey and the custard was so creamy inside.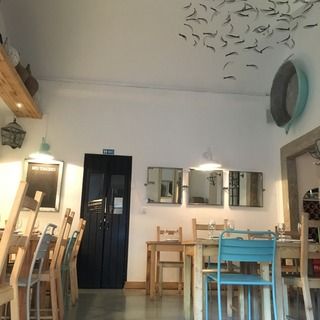 In the evening, we walked about 15 minutes to a residential neighborhood from our apartment in Bairro Alto to get to
Largo ao Tacho
. It's a small restaurant serving casual tapas style Portuguese dishes. I loved the interior of the place. It made me feel so cozy like I was welcomed to a friend's house.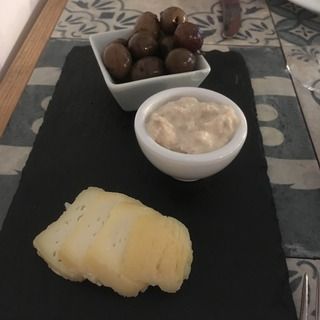 As soon as we got to the table, small starters of aged goat cheese, pork pate, and olives were served. Then, we ordered smoked bacalhau (salted cod) carpaccio and alheira (Portuguese smoked sausage of poultry and game meat) with fried quail eggs. We were so impressed by how high the quality of each dish was. The sausages were so fresh and very tender.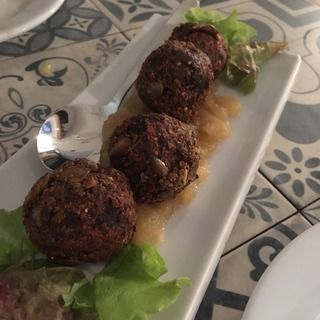 Morcela (blood sausage/ black pudding) cakes with apple sauce. Rich flavor.
Prawns and bean stew was so mild and nice. It was served with rice. I felt the dish was inspiring for my donabe cooking!
Octopus with olive and herbs. It was a whole uncut legs of octopus and so tender. I love how simple the presentation was and the flavor was so nice.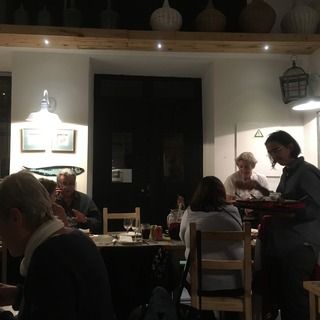 The place got packed with neighbors later on. We wish this restaurant was in our neighborhood in LA!