Summer is over...I'm already feeling nostalgic.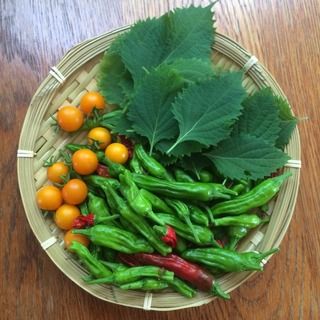 Our shiso, shishito, and mini tomatoes grew well this summer.
We did a lot of BBQ.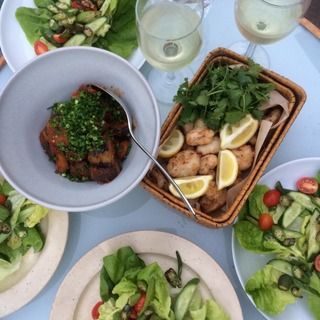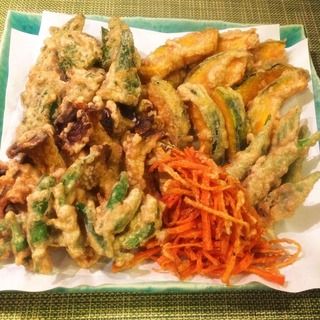 Summer also makes me want to do a lot of deep-frying...I don't know why! I made a lot of chicken kara-age (Japanese friend chicken) and vegetable tempura. Goya (bitter melon) tempura has become one of my favorite summer tempura items.
I made a lot of summer donabe dishes, too....so I can post some photos later.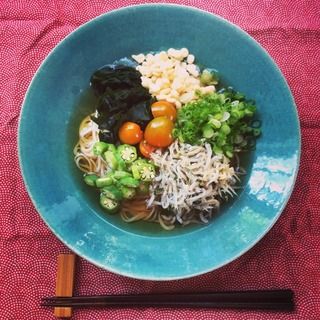 And, summer is all about cold noodles! Here's somen noodles and toppings with cold dashi broth poured over.
When people come over, I make cold somen with dipping sauce and many different toppings to choose from. This photo was taken by Antonio from
Life & Thyme
, when they came over for shooting here in my patio. We had "crew lunch" after the shooting:-)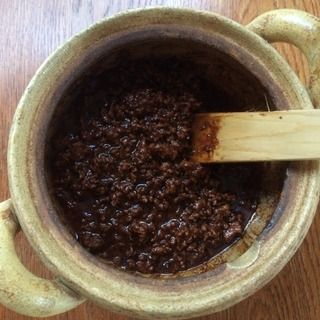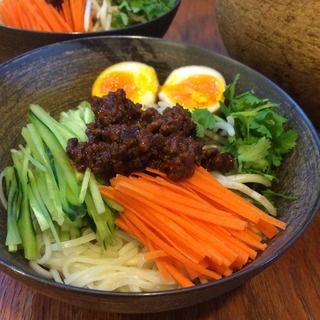 With deep miso-flavored pork topping I made in my
soup & stew donabe, "Miso-shiru Nabe"
, I made Niku-miso Udon, cold udon with vegetables and soy-marinated soft boiled egg & miso pork topping.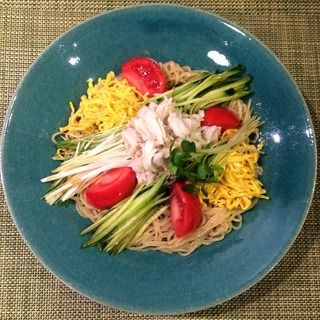 Hiyashi Chuka is Jason's favorite cold noodle dish, so I made it multiple times with different kinds of sauces. You can also make the smoked toppings with
donabe smoker, Ibushi Gin
. Check out the smoked version recipe in
toiro kitchen's website
.
Happy donabe life.