Since some people asked me, I am going to resume postings about LA restaurants sometimes, too.
Last month, I had dinner at
Maude
with a friend. This is a small restaurant by a renowned chef, Cutris Stone, and getting a reservation is very tough here ever since the place opened a couple of years ago. This is a high-end restaurant, serving "new American" cuisine by featuring a single "theme" ingredient every month.
My friend scored counter seating for us (yay!). The theme of August was fig. I was really curious and excited to try multi courses all featuring fig as a key ingredient.
After an amuse of Hummus "Spanakopita", the show has begun.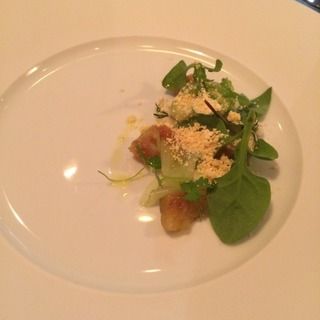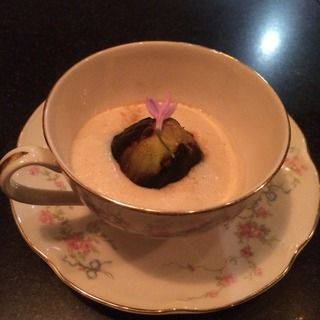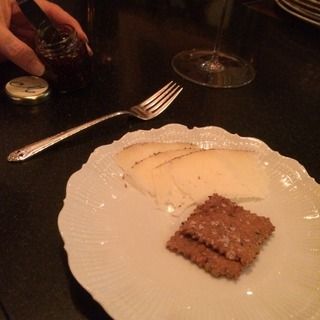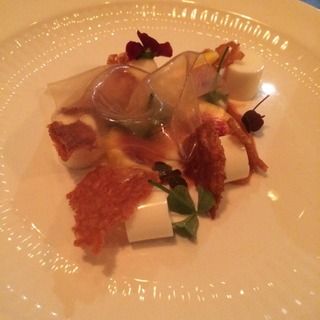 Soup: Sweet corn and coconut
Salad: Buttermilk, cucumbers, herbs
Lamb: Tomato, tarragon, feta
Chicken Liver: Black pepper, sorrel
Ocean Trout and its Roe: "Caper," zucchini
Lasagna: Gorgonzola, caramelized onion
Ham: Sweet potato, garlic
Squab: Miso, eggplant
Pecorino Faglie di Noci: Strawberry, walnut, rosemary
Goat's Yogurt: Violet, honey
Very elegant and well executed. The flavors were wonderful. We ordered different wines by the glass and the wine service was very nice, too. I enjoyed the meal so much. This is a nice place to come for an elegant dinner in an intimate setting.