Donabe ikura gohan
On a Saturday night, I got together with girlfriends from high school. We met at a place called,
Sudachi
, which is also situated near the school we went.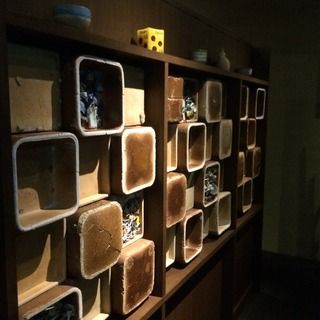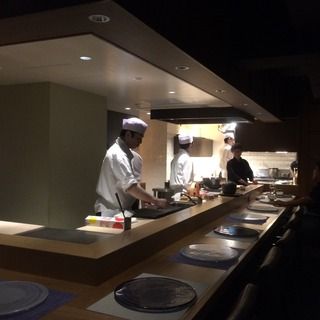 This is a small hidden Japanese restaurant, located in the basement of a small building in Minami-Aoyama district in Tokyo. They serve modern Japanese dishes there.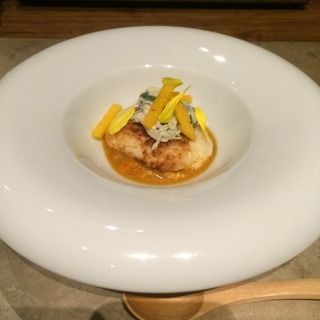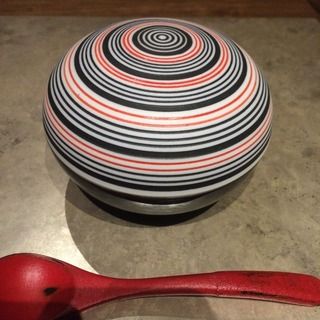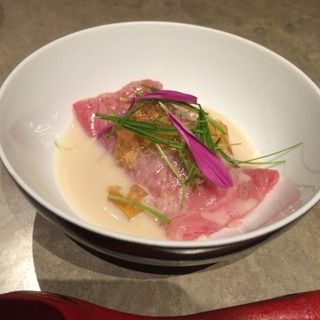 The starters...Broiled goma tofu (sesame jelly), crab meat tossed in tofu sauce, tonburi, chrysanthemum, eggplant, uni, and persimmon. Fig wrapped in beef carpaccio, gelee of tosazu sauce.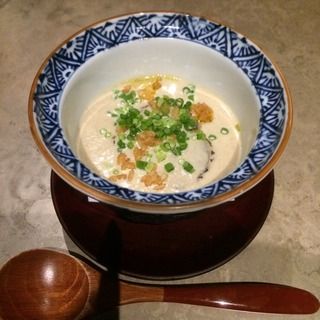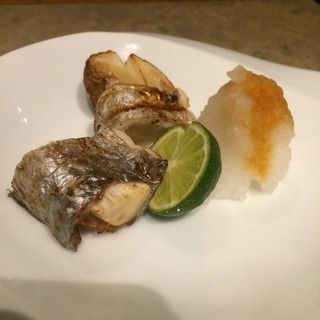 Shiratama mocha ball, filled with turtle meat, with Yukiguni mattock and tsuyu ginger in a dashi broth.
Nigiri sushi medley.
Foie gras fran, in mushroom duccel soup.
Grilled matsutake mushrooms and beltfish, sudachi citrus & grated daikon.
Beef and burdock nabe, fried taro, sansho pepper.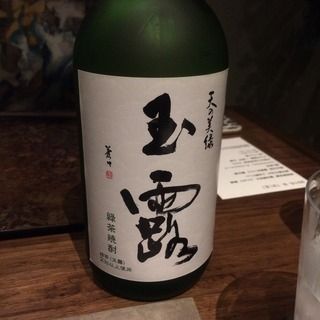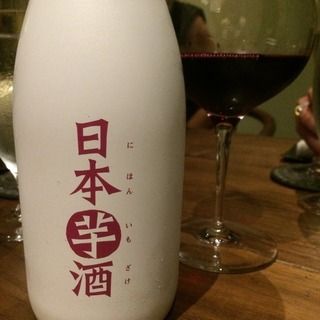 Gyokuro green tea shot, and purple yam sake!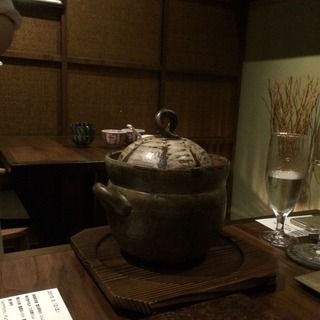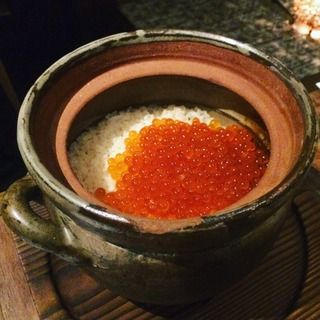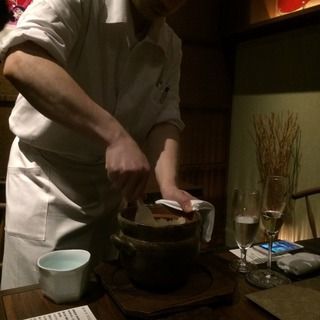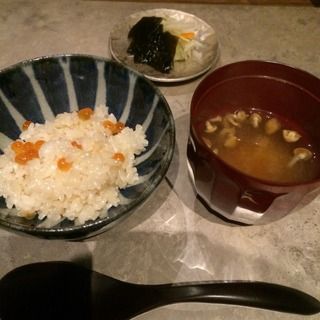 Time for donabe rice! It was inure rice. So wonderful.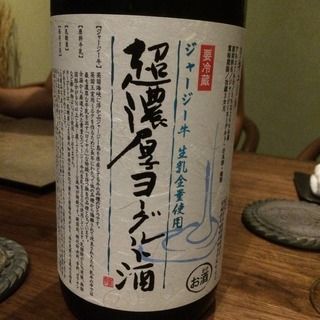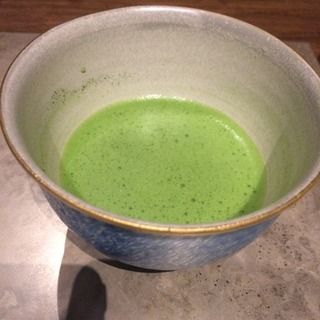 Dessert with yogurt sake, followed by matcha.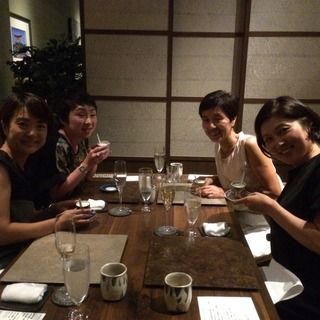 So happy to be their friend for many years!