Roasted Suckling Pig
On a Sunday in late August, Jason and I had an opportunity to visit
A Basq Kitchen
, opened by our friends, Chef Bernard and Jessica a few month ago.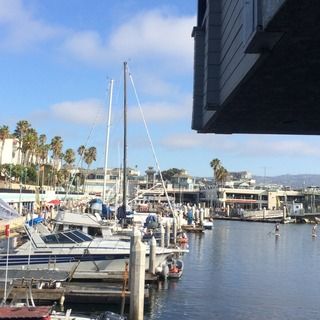 The restaurant is situated in the pier of Redondo Beach. They serve authentic cuisine of Basque, where Bernard is from. The place has a nice beach town casual ambience.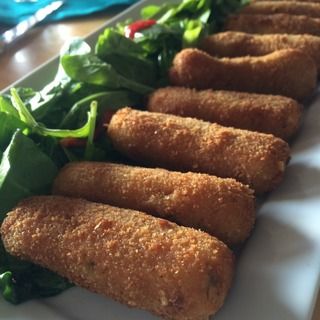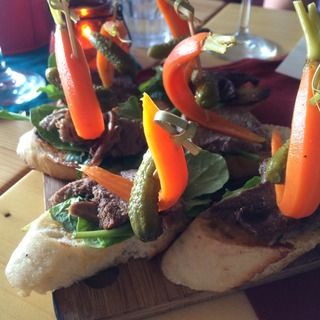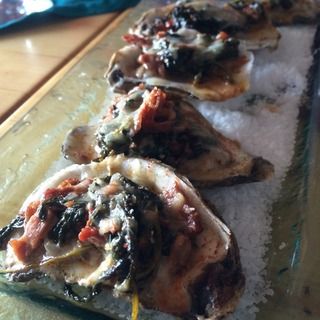 We were there for a special dinner event, which they call, "Paladare" dinner. It's a private supper club created by Jessica and Bernard. The chef creates special Basque-style dinner course for the guests. We were ones of 10 lucky guests of the night. After their home-crafted Paladare chips (quite addictive), we started with the following dishes.
Spanish Coca with cured ham, logo and Manchego cheese.
Croquetas de Bacalao
Lengua Pintxo (braised beef tongue)
Baked oyster with Spinach and Patxaran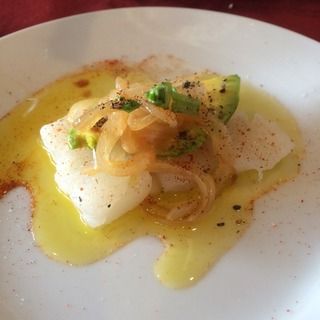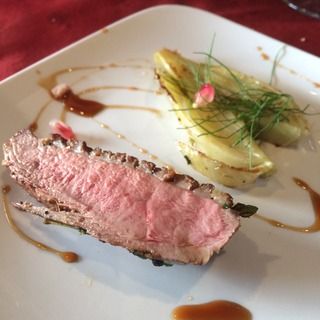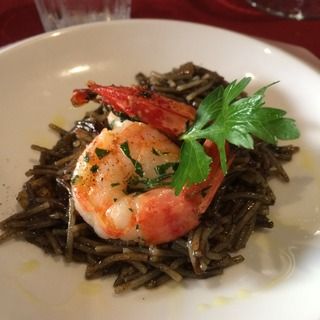 The main courses were...
Halibut crudo, lime, local avocado, red onion
Seared duck breast, braised fennel, pomegranate molasses
Shrimp fideos, sauteed shrimp, angel hair, pimento stew
Slow-roasted suckling pig Basque style, tikiro salsa, espelette, saffron rice
Yes, we ate all of them!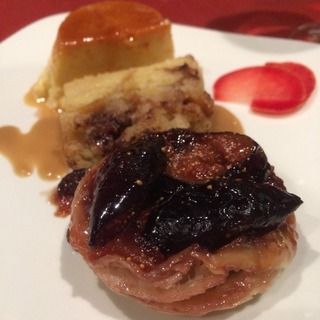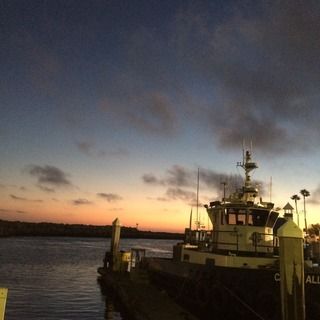 Dessert trio...fig tatin, bread pudding, and Basque flan. Wow, the dinner was outstanding! It was a real happy party with fun people, great food and lots of wine.