A day after the outrageous rainstorm was much calmer. It still rained on and off, but everything seemed to be back to normal in Tokyo.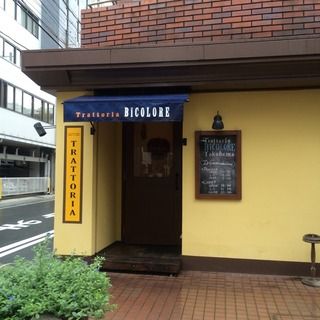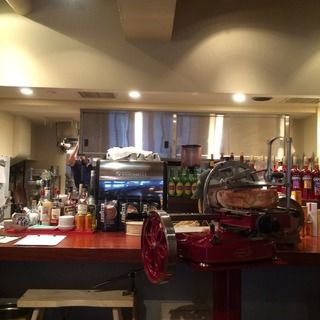 Tomoko (my sister) and I went to Yokohama to have lunch at
Trattoria Bicolore
. The owner/ chef of this restaurant,
Mamoru Sato
, is a prominent chef of Italian cuisine in Japan. He has an extensive experiences in both Japan and Italy over more than two decades. He opened this restaurant a few years ago with his wife, who happens to be my sister's close friend from high school!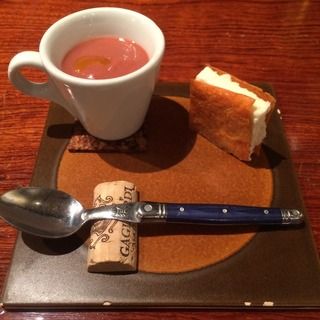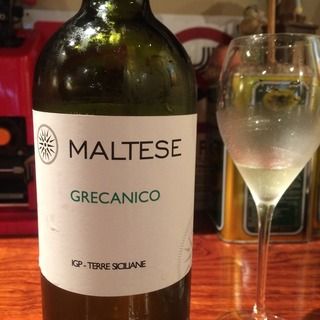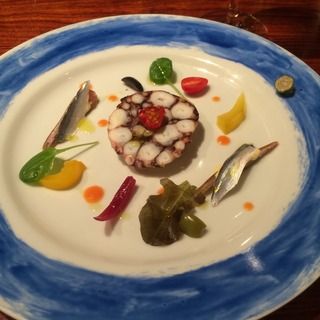 The chef put together a special tasting course for us. After a glass of Prosecco, there was an amuse of Parmigiano semifreddo with green tomato jam, served with beet soup with orange oil. Then, with 2014 Maltese, Grecanico (Sicily), a dish of local Sajima octopus with finger lime, marinated kohada fish, red okra, eggplant, and sun-dried tomato. The slightly salty nuance of the wine paired well with the dish.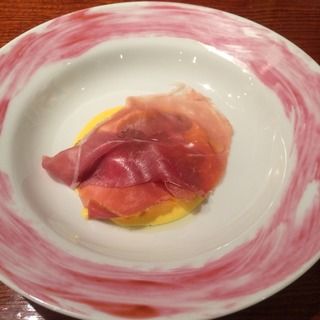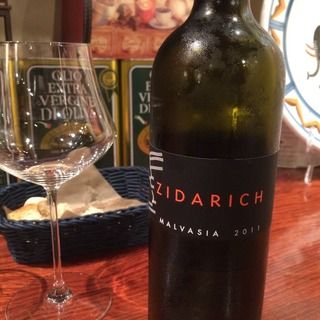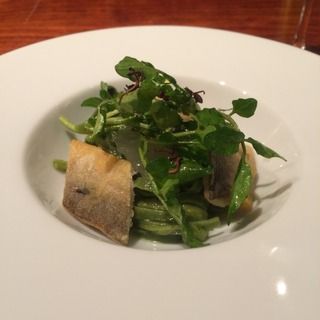 Mirai sweet corn puree and kernels were topped with burrata, black truffles, and 16-month aged prosciutto. Then, Ayu (sweet fish) with tailgating made with honkuzu (Japanese arrowroot)and tade plant, and consomme gelee of au bone and organs, topped with watercress and red tape plant. 2011 Zidarich Malvasia (Friuli - I visited the producer a few years ago!) was great with both dishes.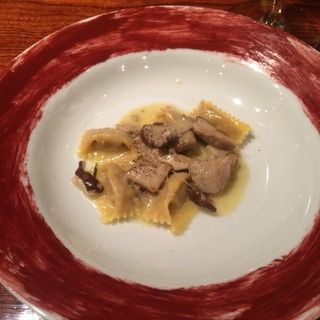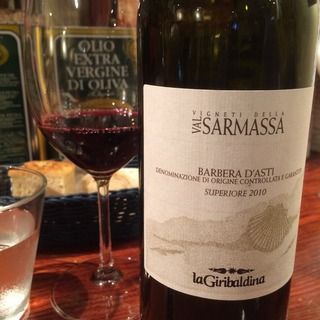 Agnolotti of veal and early porcini from Italy, with 2010 La Girbaldina, Barbera d'Asti, Superiore, Vignette della val Sarmassa. So lovely. Second was roasted Challans duck, makomodake mushrooms, yosakoi potato, burdock root, topped and fig compote. I love how the chef uses Japanese ingredients in his dishes.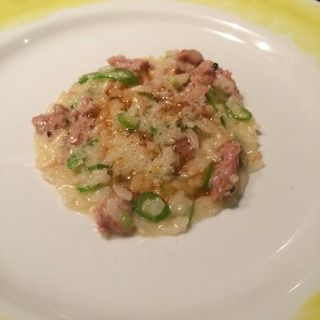 Before the dessert, we requested a "shime" (finishing savory course...very Japanese way) risotto course, and he did! He made risotto of homemade lemon salsiccia and Kyoto's manganji sweet pepper. It was paired with 2013 Terre di Leone, Valpolicella Classico, "Il Re Pazzo". I was so satisfied!
Our sommelier brought a bottle of their homemade limoncello as a digestivo. The bottle was frozen outside and the liquid was slowly poured into a shot glass. It was beautiful. We also enjoyed a dessert of blanca mange, pineapple, cha seed, basil seed, basil sorbet and micro basil.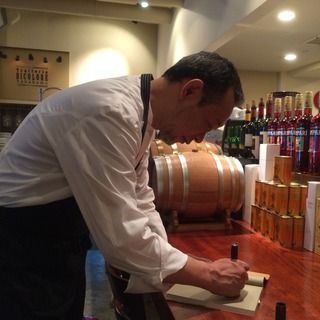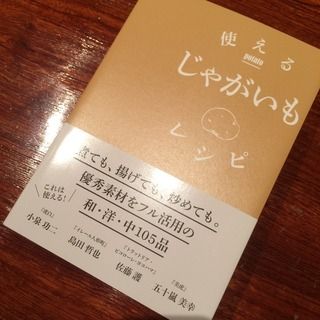 Wonderful meal! Chef Sato recently co-authored a potato cookbook, so he autographed copies for us. Such a lovely time!