(July 30)
In the evening, I got together with Kobori-san and Honda-san for dinner. They are the descendants of Kyoto's famous artisan food producers. Kobori-san is from a family making "fu" (traditional wheat gluten product, and Honda-san is from a family making Saikyo miso, and both companies were established during Edo period. So, they were the real native Kyoto boys.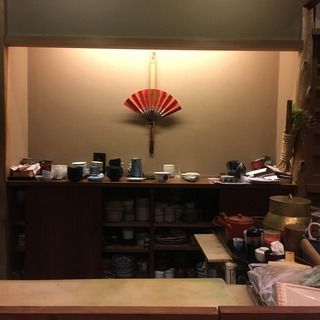 We met at a place called, Neko-ya, which is right by the Imperial Palace. It's a very intimate kaiseki restaurant with only 7 seats in the counter. Kobori-san has known the owner, Suzuki-san, since Kobori-san was a child and he opened the place just for us the night.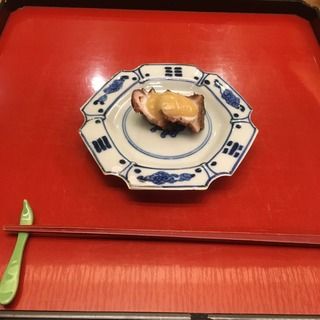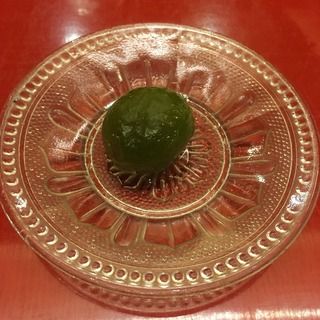 Octopus sashimi with Saikyo miso, homemade karasumi (cured mullet roe), and braised ao-ume (green plum). Suzuki-san has been a chef for almost 50 years. He has worked at Hyotei and other top Kyoto cuisine restaurants for many years until he opened his first own restaurant in his late 30s. At this place, he makes very classic Kyoto cuisine using traditional Kyoto ingredients.
Simple corn soup with sudachi citrus zest was so soothing. Then, whale soup was so rich. It was made from rehydrated dried whale meat, which used to be a common preserved food in the region.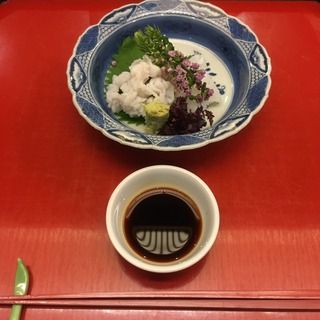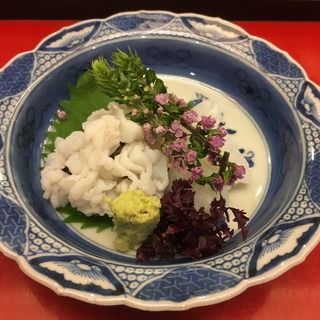 Hamo (pike conger) is in the hight of its season in Kyoto. He carefully and quickly cut off the tiny bones (but not through the skin) and made into a sashimi dish. Hamo was also served in a clear soup dish.
Grilled baby ayu (sweet fish) with tade-su (grated cucumber-vinegar dipping sauce). A classic combination. The fish was accompanied with his homemade yuzu yubeshi, which is another very traditional food in Kyoto. A whole yuzu citrus was stuffed with miso and walnut filling and hung to air dry for months to be ready. It can be preserved for a long time. He showed me two different kinds, one was 1-year-old yubeshi, and the other was 2 years old. How nice.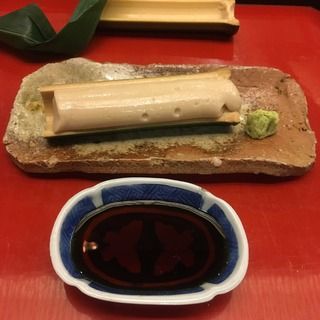 Goma tofu was served out of a bamboo trunk. So nice with the wasabi and soy sauce.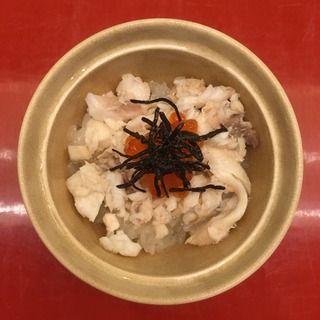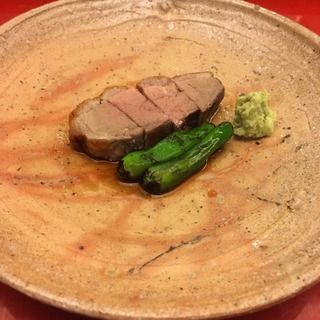 Iimeshi (steamed sweet rice) with sea bream, ikura, and salted kombu. Very nice combination of flavors. Simmered yuba dish and grilled duck was also nice.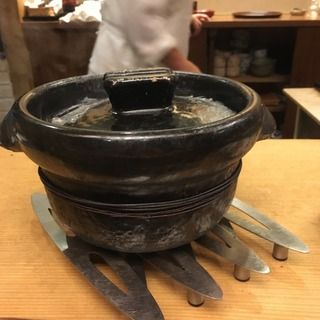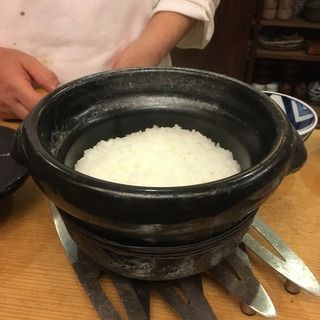 It was time for the donabe rice!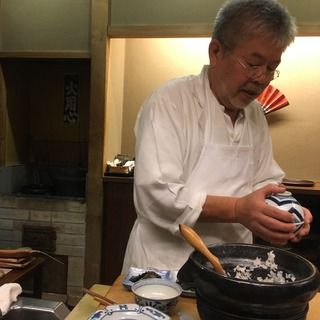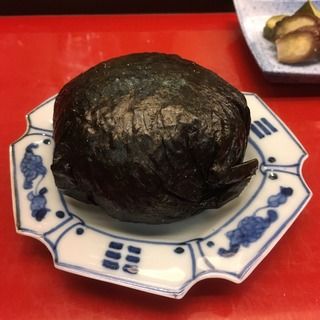 He shapes a big amount of rice into a ball by using two rice bowls, then finish shaping into a onigiri (rice ball). Each of us got a big onigiri!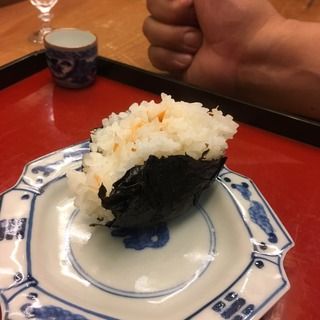 His rice ball is called Bakudan Onigiri (rice ball bomb) because it's so big. The filling was classic grilled salmon, and it was so good! I couldn't finish the whole thing, so he wrapped the remaining so I could take home.
Dessert was hojicha jelly. The dinner was really delicious! After dinner, we went to a local bar for some Champagne and cocktails. I had such a fun time with wonderful friends!