Heavenly dash-maki tamago by a famous 200-year-old Kyoto caterer, Hishiiwa
(July 31)
The next day, I spent time exploring different places in Kyoto.
Lunch was at Honke Owariya, a famous soba restaurant and they have been in business for over 500 years. I had cold soba with tempura. Very nice.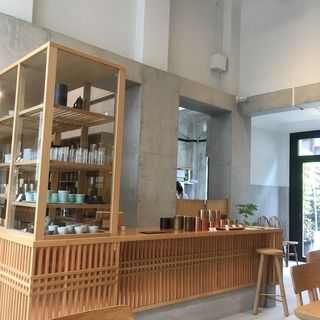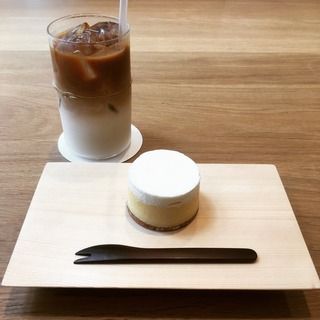 In the afternoon, I visited my friend, Taka-san's new cafe, Kaikado Cafe. I loved all the details about this classy place. The ice cafe-au-alit and cheese cake were really good, too. Both shapes were designed after Kaikado's tea canisters. So cool.
I was back near the Royal Palace in the evening. Kobori-san invited me to a special private party his family host every summer.
More and more guests showed up later in the evening.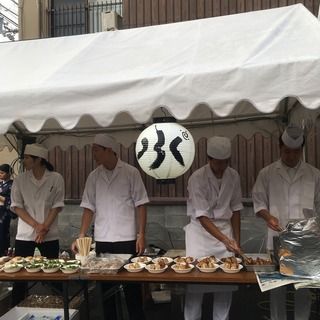 I was surprised by how large scale the party was! There were different food tents set up in the parking lot, and the food was made by all the famous local restaurants and caterers.
There were even made-to-order shabu shabu, kamo-nasu dengaku (very large and round Kyoto eggplant was deep-fried and topped with miso sauce), and shaved ice with special anko.
Everybody had a great time. Thank you so much, Kobori-san.
The next day, I went back to Tokyo. Enjoyed u-maki (egg omelet filled with grilled eel) and grilled eel obento in the shinkansen.