Mikizo's Hassun
(August 2)
Back in Tokyo, Tomoko and I had dinner at Ichirin, by our friend, Mikizo Hashimoto. I always look forward to coming back here every time I am back in Japan.
It was great to see Mikizo-san again. I was so excited to taste his summer dishes.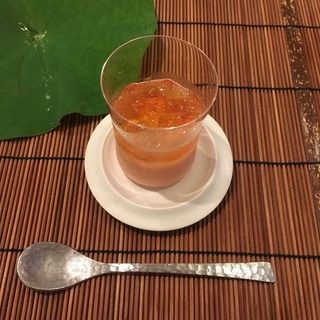 Tomato "surinagashi" (puree cold soup), Rishiri uni, dashi gelee with sudachi juice (to pour into the cup). Steamed abalone with its gut sauce.
Dobin-mushi. First in the season matsutake mushrooms, hamo (pike conger), sea bream, gingko nuts, lily bulb, shiitake, mitsuba and togan (called winter melon - but the season is summer), in a dashi broth. Just wonderful.
Hamo and hasu imo (Indian taro) with vinegar-white miso sauce.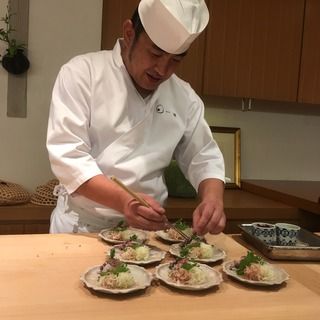 Awaji-shima Island tai (sea bream) sashimi.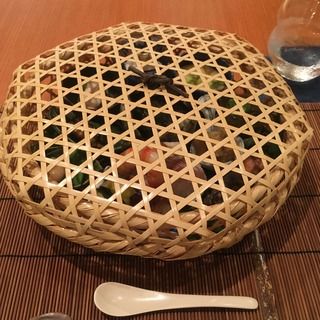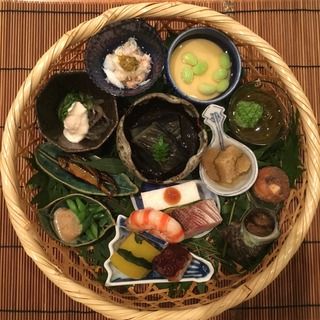 Hassun. 15 different kinds of seasonal dishes in one course including eggplant (harvested by 3 am on the same day) bansho-ni, yamaimo-kan (jelly), camas fish pressed sushi, Ariake jelly fish, etc. etc. What a treat.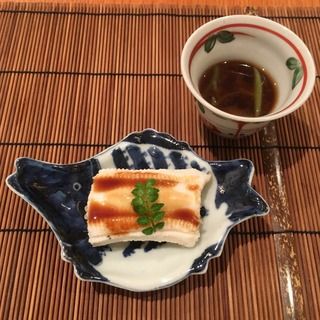 Unagi tofu, grilled guji sea bream, and steamed anago sushi with akadashi (red miso soup).
Desserts. Peach and blueberry jelly and anko-stuffed warabi-mochi with sencha green tea.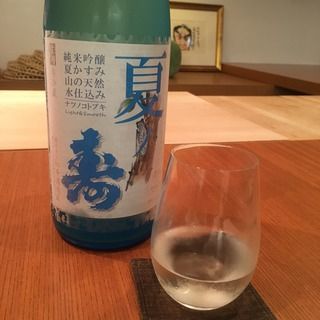 And, all the sake!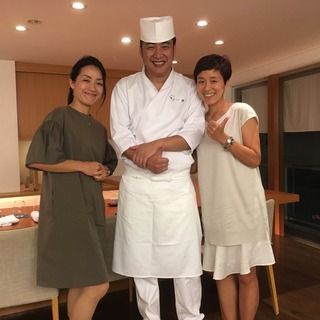 He amazes me every time. Thank you so much, Mikizo-san!