(July 26)
I had a pleasure coming back to iga-mono shop in Ebisu, Tokyo, to host donabe cooking classes there. As soon as the reservation line opened a few weeks ago, the shop received more than 3 times of applicants as the class capacity, so we decided to add another class on the same day. The participants were determined by lottery.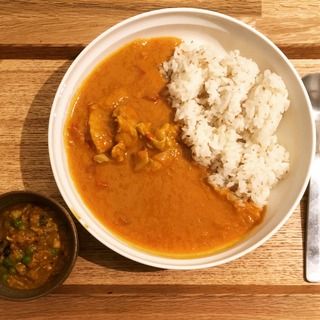 Before the class, I had curry rice breakfast for stamina, so I could stay energetic throughout the two back-to-back classes!
The class's theme was my summer donabe dishes for casual entertainment.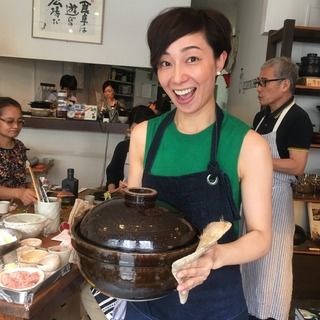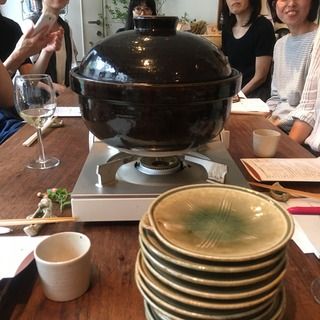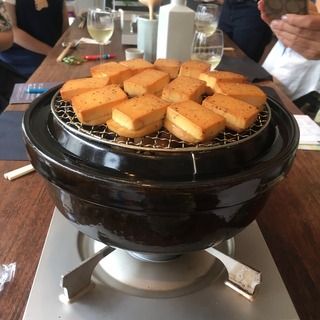 The first class began. Smoked cheese, made in
donabe smoker, Ibushi Gin
.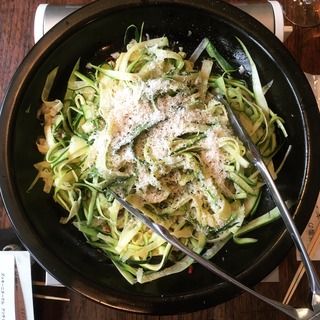 Zucchini noodles, made in
tagine-style donabe, Fukkura-san
.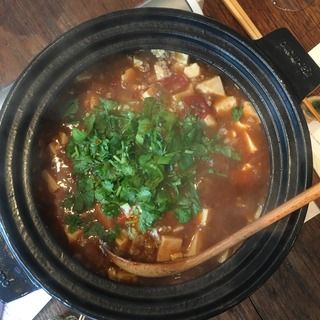 Roasted tomato mabo tofu, made in classic-style donabe.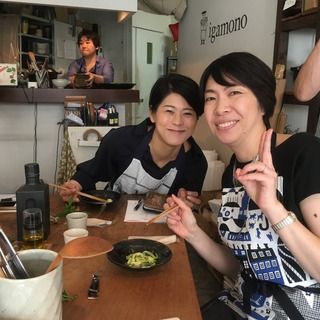 Crab & asparagus rice was made in
double-lid donabe rice cooker, Kamado-san
.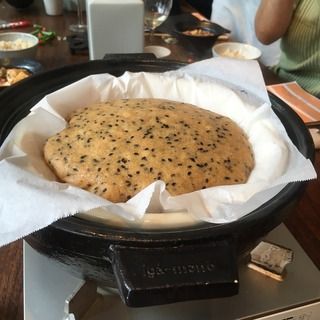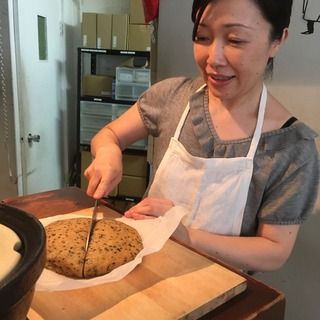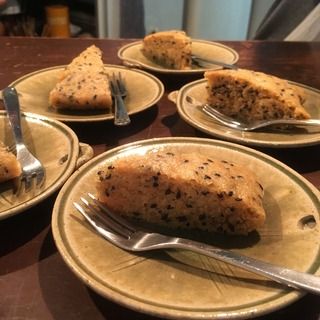 Dessert was steamed black sesame cake, made in
donabe steamer, Mushi Nabe
.
I had such a fun time! My high school friends, Koroko, Ura, and Sado-yan also came to the class. It was like a mini high school reunion!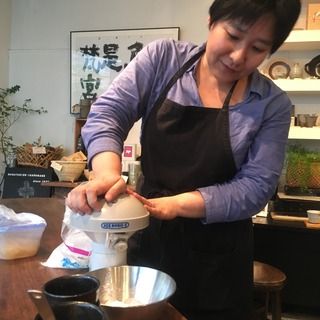 After the two classes, Sannomiya-san, one of the iga-mono staff members, treated us to her special shaved ice with peach compote topping. She brought her own shaved ice machine! It was so good.
With team iga-mono. Great team. Thank you so much!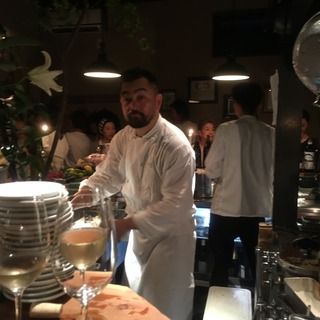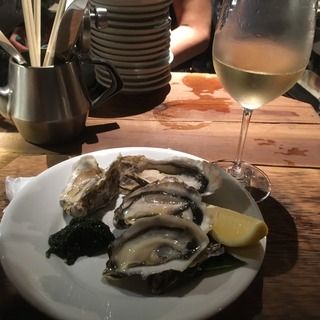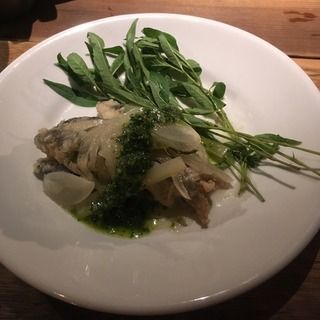 In the evening, Isako and I went out and met Takahiro (Isako's brother in law) at a very cool restaurant in a residential area in Shinsen. We had aperitif time there first.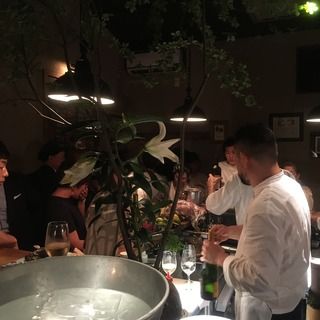 The place was packed on a Friday night.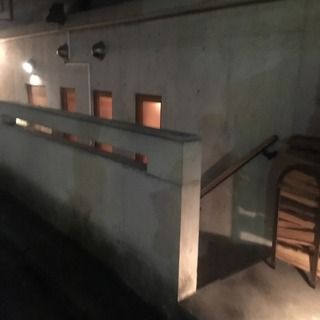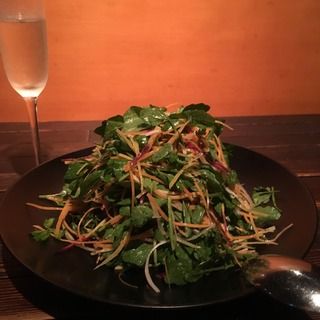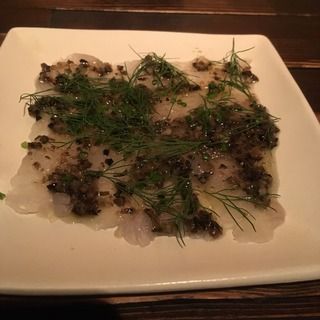 Then, we took a taxi to Roppongi. Takahiro took us to this hidden restaurant open exclusive to the customers the restaurant already has relationship with and their guests. There are less than 20 seatings in this basement place. We enjoyed the chef's creative dishes over wine.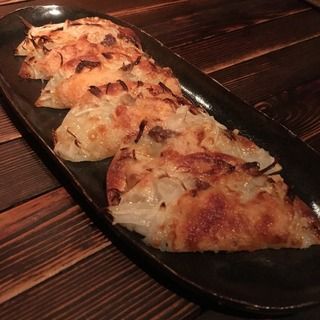 Many dishes.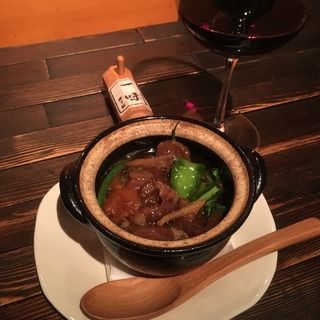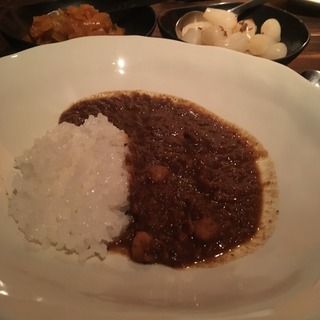 And more, including mini donabe beef stew!
Happy donabe life.