Open lunch in Odawara
(July 24 - 25)
On the first weekend since my arrival, Tomoko, Wataru and I went to Hakone for onsen (hot spring) and relaxation. We left in the morning by Tomoko's car.
On the way there, we made a stop in another historic town, Odawara. We visited Odawara castle, then had lunch at a nearby oden restaurant. Oden is a popular Japanese dish of various ingredients simmered in a broth. This restaurant specializes in the local ingredients. We sat at the counter and couldn't wait to savor many flavors.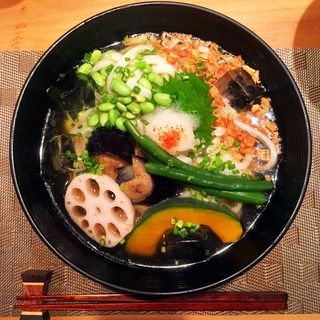 My oden was so good...I had daikon, different kinds of fishcake, tofu, shirataki konnyaku, etc. Then, I also had beef tendon udon. It was tasty! Tomoko's cold udon with summer toppings looked so good, too. There were even ice cubes in the cold broth.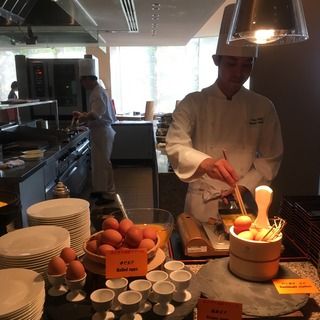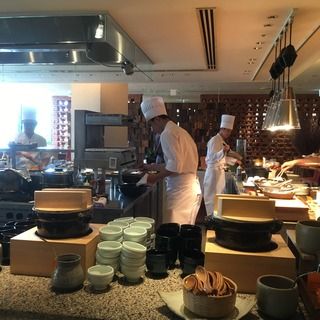 In Hakone, we had such a nice relaxing time bathing in onsen. We stay at the same place every time we come to Hakone. Their breakfast is always outstanding, too.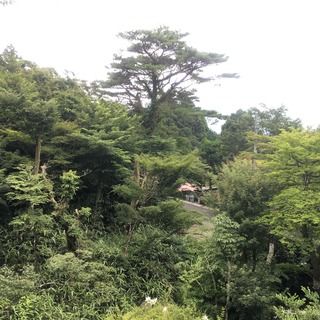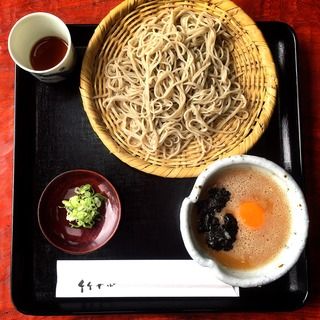 The next day, we stopped by at a soba restaurant in Hakone, before we left town. There are many very good soba restaurants in Hakone. My cold soba with grated mountain yam dipping sauce (with raw egg yolk) was so good.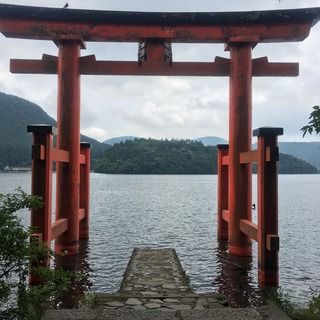 Then, we paid a visit to Hakone Shrine.
I felt so refreshed.