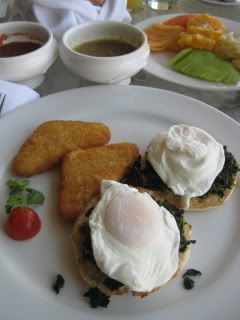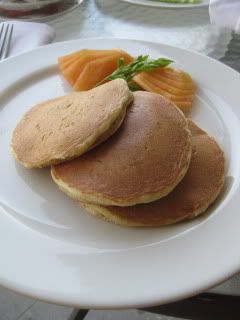 We will miss the view and the sound of the big waves. I made a special order of porched eggs with spinach and red & green Mexican sauces. It was so good...the red sauce was quite hot and I was wide awake after the first bite.
Our ride to the airport came in the early afternoon.
Mom and I had a great time in this trip. I was so glad she enjoyed her stay very much, although she doesn't like water at all. It was all the Mexican cocktails and good-looking "ikemen" employees of the resort!