We had been lucky with the weather from Day 1.
We had breakfast in our suite's balcony. I had Mexican divorced eggs (sunny-side up with red and green sauces) with fruits, pastries, yogurt, and coffee. Power brekfast! Mom had a continental breakfast.
Another relaxing day at both beach and pool. I loved my ceviche and fish tacos for lunch.
Late afternoon, we made an excursion to the town of Cabo San Lucas, which was about 15 minutes from our resort by car. My last time there was about 18 years ago!! The town had changed so much since then, but the marina was still pretty much the same.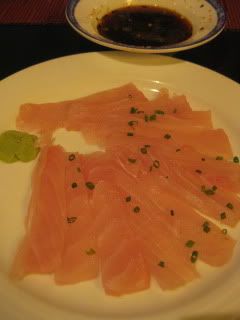 After we returned to our resort, we had dinner at their Asian restaurant. It's always fun to try sushi and sashimi when I visit Mexico...they are normally their own interpretation and so different from what I'm familiar with. So, we started with sashimi and sushi again this time, and the cuts were indeed very "unique". But, the fish were all very fresh quality and we enjoyed both! The rice was also pretty good, although I didn't taste vinegar seasoning almost at all.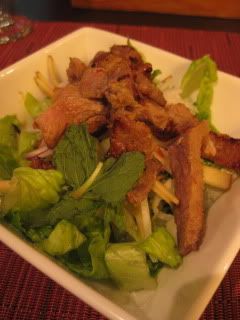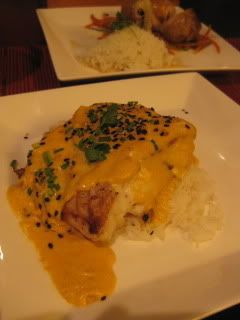 Two of us also shared a bunch of different cooked dishes...forget the presentation, because they all tasted yummy, especiall the sea bass with light coconut curry sauce.