Today, on a beautiful sunny Sunday, a big annual food & wine festival,
Taste of the Eastside
, took place in Barnsdall Park in Los Feliz.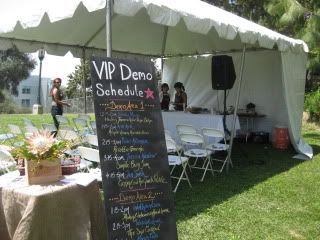 I came with two special assistants...Jason and Mom (she's visiting me from Japan). I was scheduled to give a
cooking demo
for VIP guests. The theme was
Healthy Japanese Vegan Picnic Dishes
. We got there early and started setting up for the demonstration. There were many volunteer staff members of the festival came to help us. They were so kind!
Right before the start time, people started to fill up our tent. We couldn't take any pictures of the demo (because we were all busy demo-ing and plating), but we had many enthusiastic guests and the session was a lot of fun. I did a demonstration of Kabocha & Haricot Vert "Shira-ae" (mixed in creamy tofu paste), and Hijiki & Peas Onigiri (rice balls), which was cooked in a
double-lid donabe rice cooker, "Kamado-san"
. Everybody seemed to enjoy tasting both dishes, and some people even asked for more! I was really happy:-) We had such a great time hosting the donabe demo and meeting wonderful people.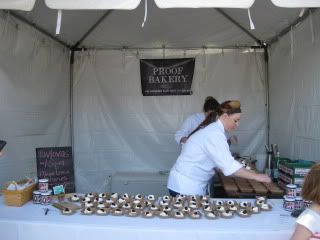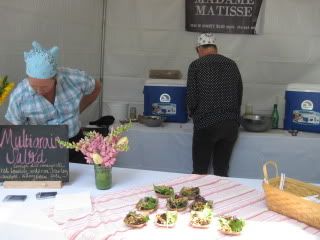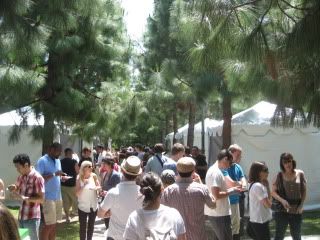 After our demo, we got to enjoy the festival by checking out food samples by a wide variety of local restaurants. There were so many people at the event, and everybody looked very happy, and so we were. All the food we tasted was really delicious, and I felt so proud of our local restaurants. Eastside rocks! Beautiful dishes, made from quality ingredients, with love.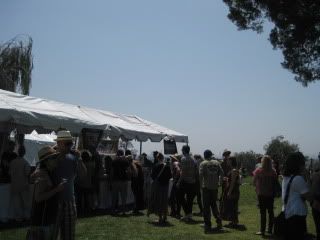 What a fantastic festival it was. And again, all proceeds from the events are going to support local charity organizations. I felt so honored to be part of this special festival, and I'm also very thankful to those people who made it happen. Thank you, and bravo!