Good morning, Los Cabos.
Gorgeous morning…yes, with big waves. We had nice breakfast at a restaurant by the beach, then I did some work-out in the gym.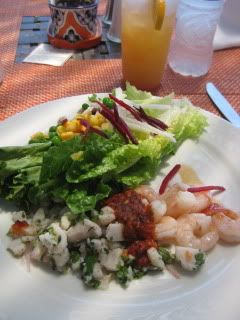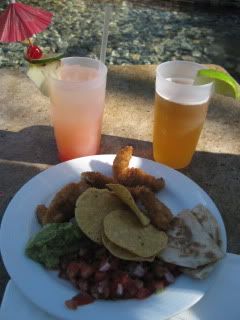 Pretty much all day long, we hung out at the beach. It was so relaxing. Between lunch and late afternoon cocktail time, we kept drinking, too☺ Mom loved pina colada so much.
For dinner, we went to an Italian restaurant at the resort we were staying in. The restaurant was tucked away in far side of the property, so it had a nice private setting. We got the best table in the outdoor patio, overlooking the ocean.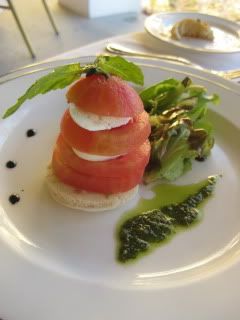 Calamari two ways, caprese, minestrone, seafood pasta, and canelli dessert…it was a very nice meal with excellent hospitality.
After dinner, we joined a beach party and had more drinks!