Since I returned to LA 2 weeks ago, I've been so busy with back-to-back cooking classes, big event, other projects, and so much donabe cooking at home. But, I also somehow had time to eat out and these are some of the places I dined at in LA past couple of weeks... Most are my "regular" places.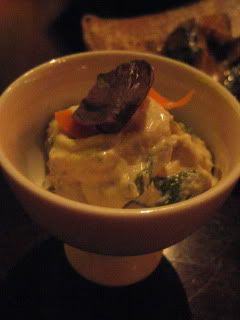 Dinner at my regular spot,
Aburiya Toranoko in Downtown Little Tokyo
. Seasonal nanohana shira-ae was really good.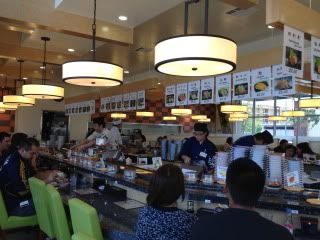 Japanese revolving sushi chain,
Gatten Sushi
, just opened in
Gardena
, so I had lunch there on their opening week. Very crowded.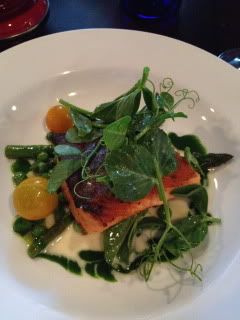 In
Hollywood
,
Papilles
' prix-fixe dinner is always wonderful. Softshell crab was to die for. 2007 Montirius, Vacqueyras "Le Clos" (50/50 Grenache and Syrah, old vine, biodynamic), paired nicely with flat iron steak which Jason ordered. I loved my Norwegian trout with English peas and peashoot.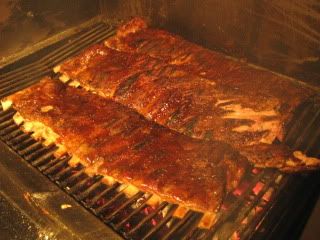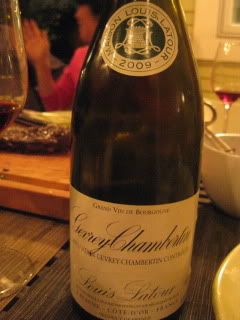 This is not a restaurant, but my friend made
BBQ pork ribs
with his fancy grill. Really great.
Brunch at
Local in Silverlake
. I had Mexican-style crepe with egg filling. Very good.
Loved the salmon bowl at
Forage in Silverlake
. Brown rice was cooked perfectly.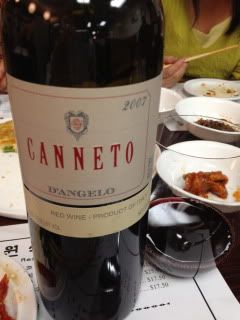 Bo Ssam at
Jun Won in Koreatown
. It matched wonderfully with 2007 D'Angelo, Canneto (Aglianico from Basilicata).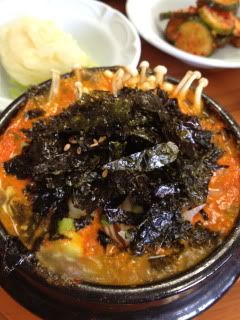 Sundubu lunch at
Olympic Cheonggukjang in Koreatown
. So comforting.
Dinner at
Loteria Grill in Hollywood
. Very nice guacamole and pork burrito with morita sauce. We walked to Hollywood Bowl to see Coldplay, and they performed right in front of us!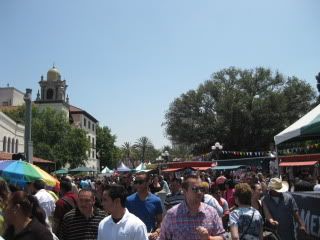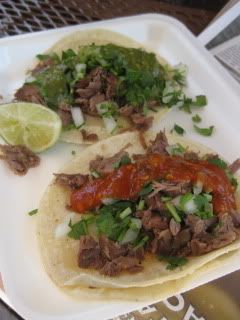 Carnita tacos at
Cinco de Mayo festival in Downtown
. Simple and really good.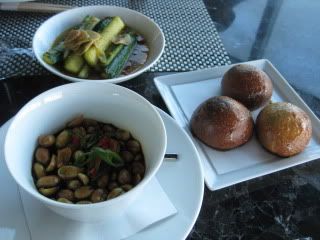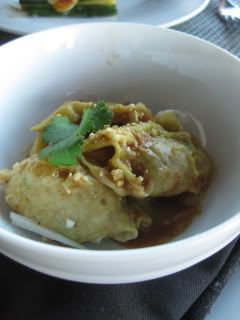 Dim-sum family-style dinner at
WP24 in Downtown
. I made rsvp because I was craving for their whole peking duck, without realizing they have a different menu on Sundays. So, I was originally bummed, but as soon as the dishes came to our table, I was happy again. They always make really good food there after all! So I enjoyed everything we had there. Chili prawns with blue crab sauce was super good. Kobe beef dish was great with 2007 Ardevol, Priorat "Coma d'en Romeu".
I love LA.