Last Saturday, there was the first
"Jamie Oliver's Food Revolution Day" in Santa Monica
. As a healthy Japanese & donabe cooking ambassador, I had an honor to participate in this inaugural event!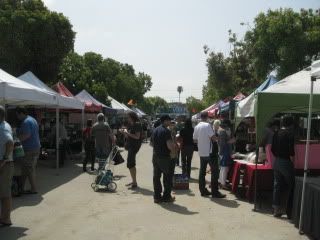 It was held at Pico/ Cloverfield Farmer's Market in Santa Monica.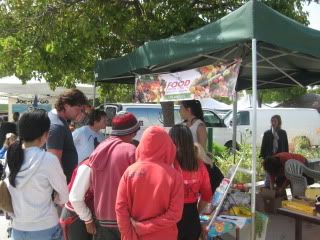 Many people stopped by at our Food Revolution booth.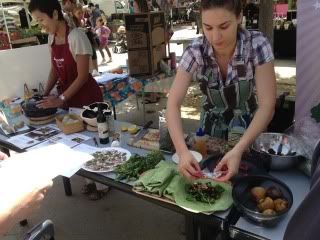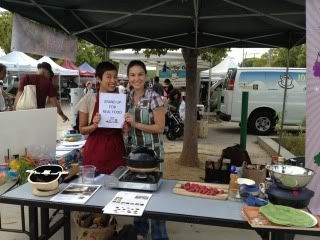 Marina and at the booth. Marina is a talented private chef and she created beautiful dishes.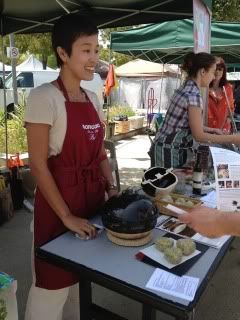 I demonstrated cooking a donabe rice dish by using the
authentic Iga-yaki double-lid donabe rice cooker, "Kamado-san"
. The menu was
healthy brown rice onigiri (rice balls) with Japanese-style yuzu-kosho pesto!
It's a perfect picnic food for the coming summer season.
I had a great time at the event, and I am thankful to the organizers who worked so hard to make this successful event and for letting me part of it!
Happy healthy donabe life.