After a long travel from Urawa, I finally arrived in Iga this afternoon. It took almost 5 hours for the entire trip but everything was very smooth. Iga was nice and sunny. After I checked in the hotel, I took a taxi and went to Nagatani-en, which is the historic "Iga-yaki" pottery producer and makes the wonderful premium donabe products.
After about 20-minute drive in the mountain from the central Iga, I finally got to Nagatani-en's property and reunited Nagatani-san family!
I was so looking forward to this trip and I was just so happy to be back here and meet everybody.
Iga is one of the most historic and prestigious pottery-making regions of Japan. People have been making pottery in Iga since 14th century!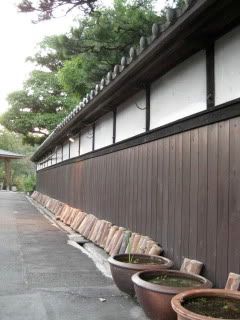 Nagatani-en is among the top pottery producers of the region (as well as of the country). The same family has been making the pottery for almost 200 years and the current president is its 8th generation.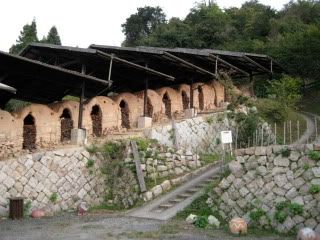 Nagatani-en makes beautiful donabe (clay pot) products as well as many other ceramic products. Since last year, I have been importing some of their wonderful donabe products, such as Kamado-san (double-lid donabe rice cooker), Fukkura-san (tagine-style donabe), Miso-shiru Nabe (soup & stew donabe), and the classic-style donabe. They make so many other wonderful donabe and dishware, and I just wanted to bring everything back to LA when I saw all the beautiful items in display. Their artisanal ceramics are just breathtakingly beautiful.
Hayashi-san, Hattori-san, and Keishi-san (2nd son of Nagatani Chairman).
"Chairman" Yuji Nagatani-san and the wife, Takako-san. They are the sweetest people I've met!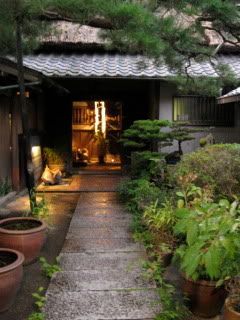 In the evening, they invited me to a dinner at "Omoya", which is a restaurant inside of Nagatani-en's property. I wrote about it before, but this is actually a house in which Nagatani Family had lived for all 8 generations just until several years ago and it's over 200 years old! The house and its garden are so beautifully maintained and make you feel like you have time-traveled to Edo Period.
The dinner was with Yuji-san ("Kaicho" chairman), Takako-san (Yuji's wife), Keishi-san (Yuji's 2nd oldest son), and Hattori-san (he does sales for Nagatani-en). The president and oldest son, Yasuhiro-san couldn't join us because he had to leave for Tokyo this evening. But, I got to have a little chat with him before he left.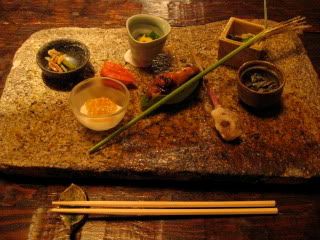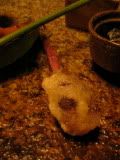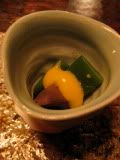 The dinner featured all the local ingredients of Iga, and everything was served in Nagatani-en's dishware. Here are some pictures from my dream dinner!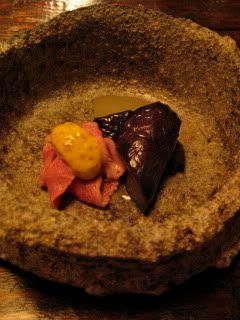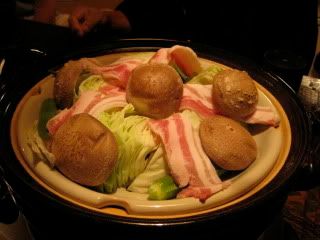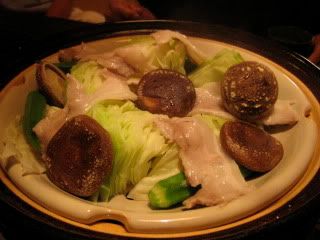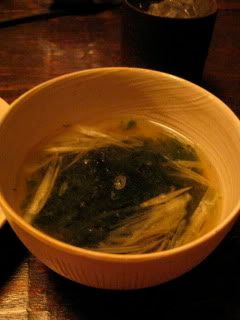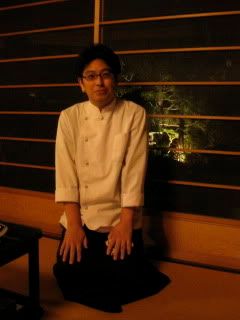 All the local ingredients, including Iga Beef, Iga Pork, mountain vegetables, etc. were prepared with the special skills and care of the chef. They were just so amazing!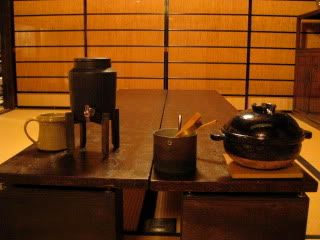 We drank so much shochu and other drinks. We talked and laughed so much. I was so moved by Nagatani-san family's kindness. They welcomed me with the big heart!!
This visit to Nagatani-en was truly a special one for me. I already can't wait to come back to see them again.