Pane Fratau (Sardinian flat bread in tomato sauce and poached eggs)
(October 25)
In the late afternoon, we drove to Orzai in Nuoro region.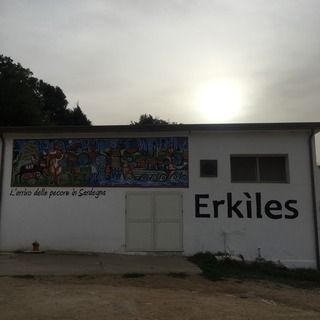 Up in the hill, we arrived at Caseficio Erkiles, an artisan sheep milk cheese producer. We had an appointment with Giovanni, who is the owner of the family company.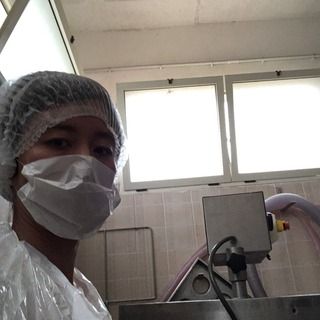 Giovanni is not a typical farmer, but he is an innovative artisan. He was the first cheesemaker in the region to make sheep milk cheese with vegetable-oriented casein (instead of typical animal casein), so his cheese can be enjoyed by vegetarian people, too. He gave us a tour of his small factory.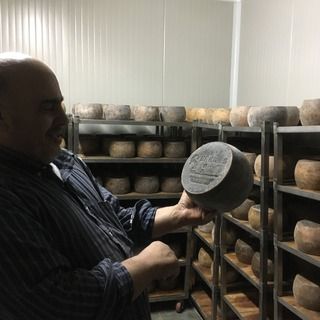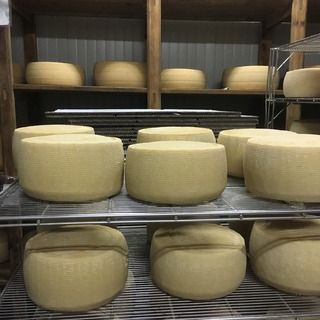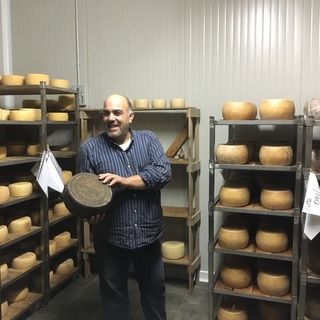 Giovanni currently makes a little over dozen kinds of sheep milk cheeses. The celler was filled with beautiful cheeses.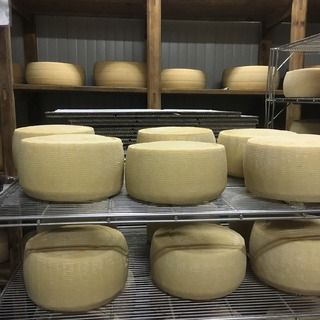 And, more cheese.
He gave us a tasting of several kinds. They were so delicious. He also treated us to his homemade wine!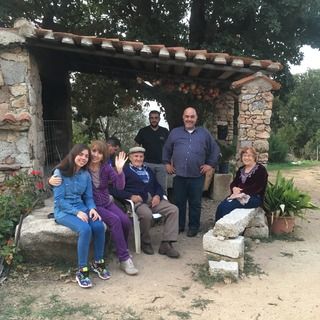 Giovanni and his family.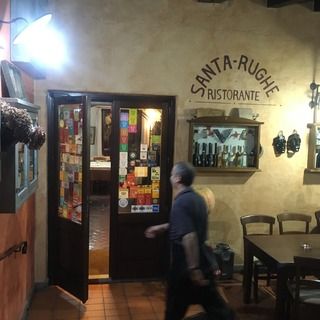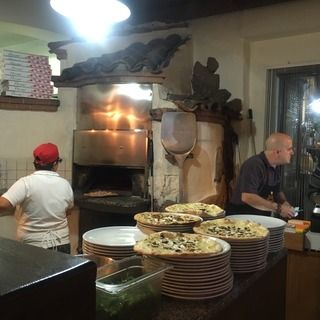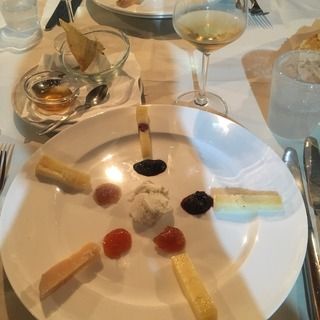 In the evening, we were in a small town, Gavoi. We had dinner at Ristorante Santa Rughe, a popular restaurant among the locals there. Our dinner started with more cheese! They were served with different jams.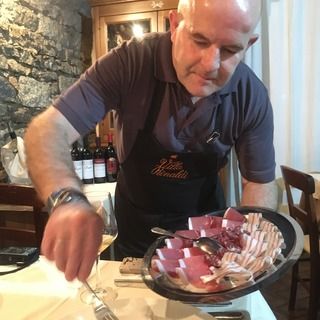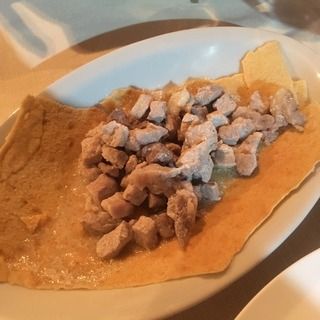 All the local flavors, including vinegar-marinated and roasted pork.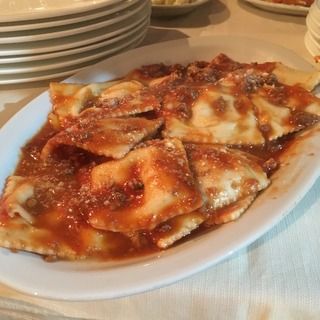 Pasta course. Gnocchi with saffron cream sauce, ricotta ravioli with wild boar ragu, and Pane Fratau. Pane Fratau is a traditional dish of pane carasau (Sardinian flat bread) with tomato sauce and poached eggs.
This is how Pane Fratau was served. Poached eggs were broken and tossed with the sauce and the pane carasau.
So good.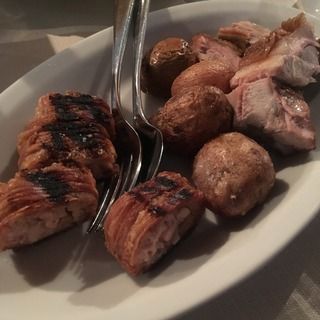 Meat course. Rolled trippa (tripe) and grilled pork.
Dessert was Sevadas e Raviolini Dolci. Pecorino-filled fritter and fresh ricotta filled baked pastry.
All the wonderful local wines.