(October 24)
We left Alghero in the morning to head to Bosa, a coastal city, about 48 km (30 miles) south.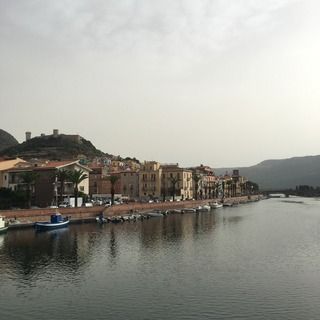 The sky was hazy but it was so warm and the temperature was just around 30C (about 85F). Our micro bus was not small enough to be allowed to enter the historic city central, so we parked to the closest point and walked across the bridge to enter the city. Bosa was a cute little city.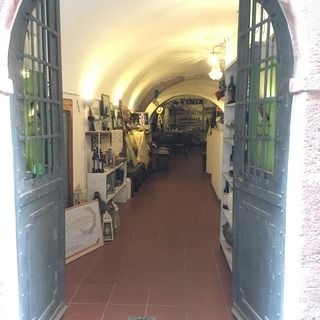 After a short walk, we got to the cantina of
Giovanni Battista Columbu
, where we were welcomed by Vanna.
Late Giovanni Battista Battista (he passed away in 2011) dedicated his later life to study and cultivate the historic and noble grape of Malvasia. His effort contributed to the establishment of Malvasia di Bosa DOC in 1972. He is also known to have appeared in a documentary film, "Mondovino". This DOC is a small production and there are only 5 producers making Malvasia di Bosa there.
He acquired about 3 ha of vineyards in Bosa and planted only with Malvasia. He has been making only Malvasia di Bosa, first under different name, then his first bottling under his name was 1992 vintage. There are only two kinds of wines are made here. Their current production is only about 6,000 bottles (500 ml bottle) per year.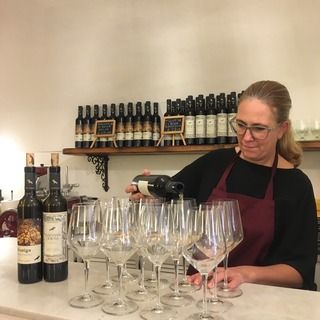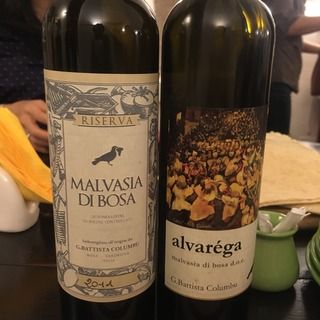 Vanna is a daughter-in-law of Giovanni. She and the remaining family now take care of the vineyard and cantina after the passing of Giovanni. We tasted the followings:
2013 Malvasia di Bosa "Alvarega"
13% al
2011 Malvasia di Bosa Riserva
16% al
Both wines are made from late harvest Malvasia grapes. The harvest time was late October and they finish harvesting in one day. To make Alvarega, grapes are fermented in stainless steel tanks, then the fermentation is arrested to reserve some sweetness by cooling down the temperature meanwhile. To make Reserve, the must is fermented all the way, then the wine is aged in chestnut barrel for at least 3 years up to 5 years depending on the vintage. This wine is aged under flor then oxidized, so it has some similar characteristics to Sherry.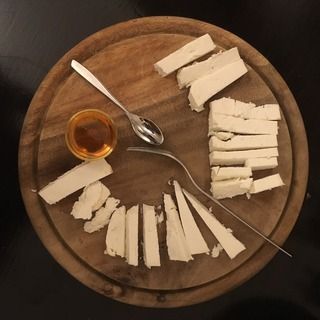 Both were really beautiful wines and had the natural nuance of the minerality, as the vines are grown in the chalky soil. With these wines, smoked ricotta cheese and semi-aged pecorino cheese were served along with honey from wild garlic plant. And, there were also pane carasau, Sardinia's traditional crispy flat bread. They paired so well with the wines.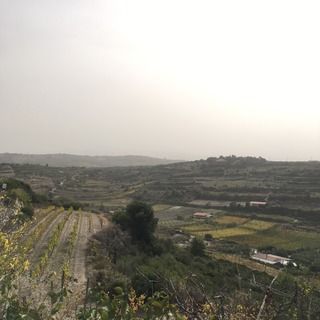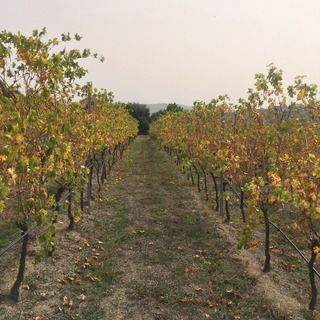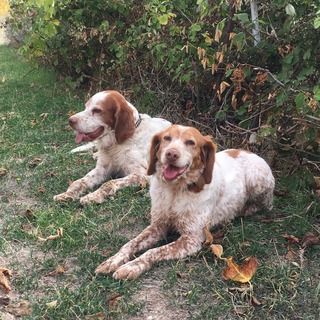 After the tasting, Vanna, took us to their family vineyards, which was about 15 minutes drive south from the city center. There were some relatively new Malvasia vines (8 years old) as well as older vines.
The harvest for this year was over just recently, but we found some leftover grapes that were already like raisins.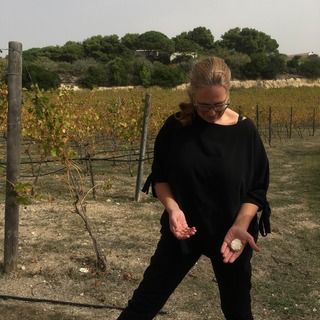 The soil is primarily chalk, and there were many fossilized chalky rocks on the ground.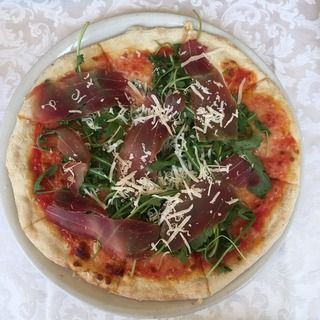 We went back to the city center of Bosa, and had a casual lunch with pizza etc.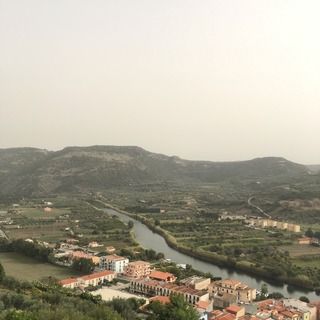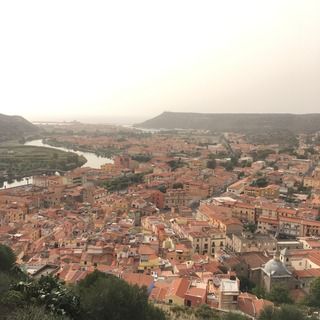 Then, took a walk all the way up to the Castello di Bosa, a ruin of an ancient castle from 11th century. The view from the top was magnificent.
Finally, we left Bosa and headed to Bitti, about 2 hours to into the inland. We arrived at a beautiful hotel, situated in the old village overlooking mountain and valleys. We are going to stay here for the next two nights.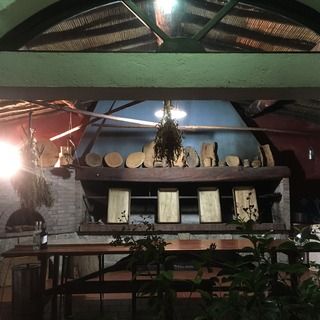 The hotel also has a recreation of the traditional kitchen space where they sometimes do events including cooking class of traditional Sardinian dishes. I would have loved to take their cooking class.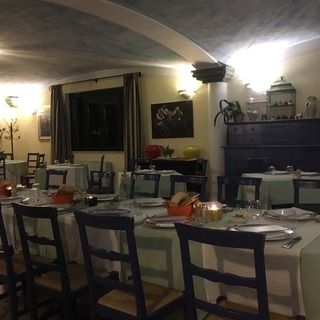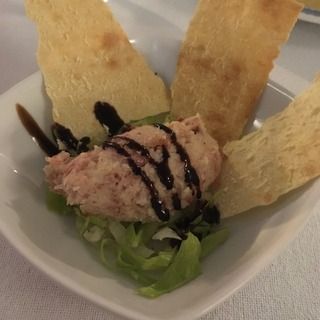 We had dinner at their restaurant. It was going to be very traditional Sardinian mountain-style dishes this time.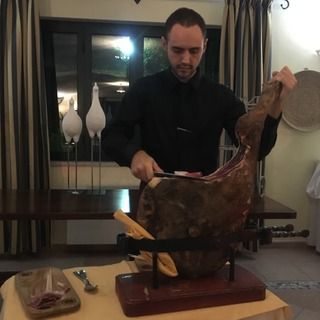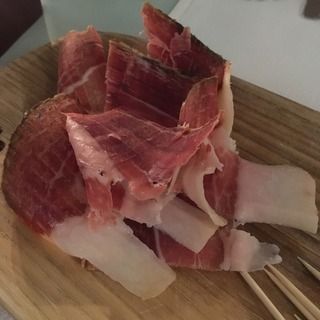 The hand-carved prosciutto was so good.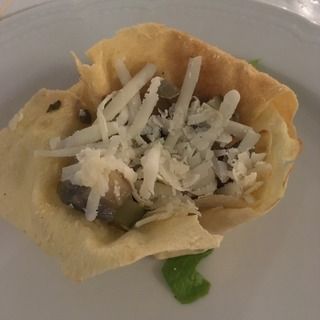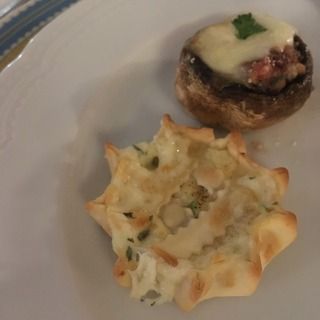 Everything was served family-style. Antipasti included stuffed mushrooms with pork meat, which was so tasty.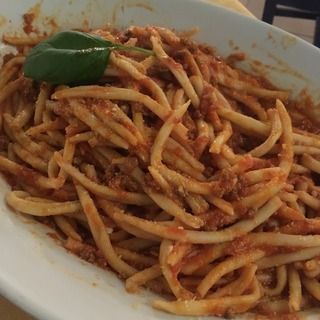 Macarrones de errittu was homemade rolled pasta with holes. Served with tomato meat ragu. Then, homemade mushroom-stuffed ravioli was served with herb cream sauce.
The main course was pork spiced rolls.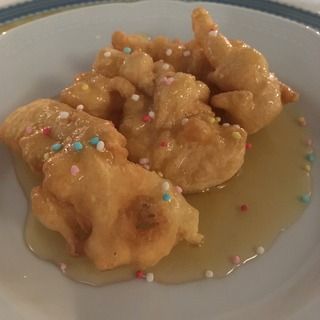 Dessert was "Gazzas" al miele - sweet fried pancakes with wild fennels with honey.
Wines were great, too. We opened two bottles of each.
2014 Val d'Oca, Valdobiadene Prosecco Superiore (DOCG). Made from Glera grape.
2014 Colle Nivera, Punta Catirina, Cannonau di Sardegna (DOC) Rosato.
2014 Cantina Mesa Buio, Calgnano del Sulcis (DOC)
I ate too much again! It was another fun day.