(September 26)
Good morning, Estoril.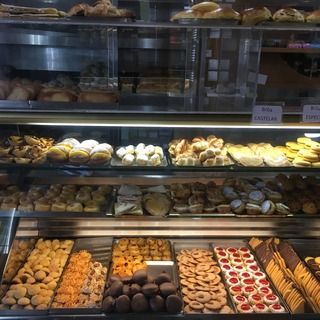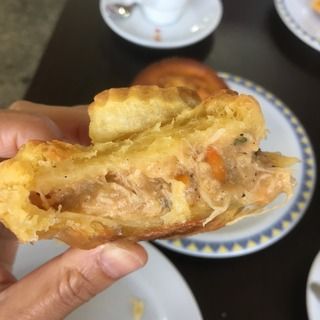 So, we started our morning at the neighborhood bakery cafe again. Their pastries were so wonderful. The chicken pie came just out of the oven and it was piping hot.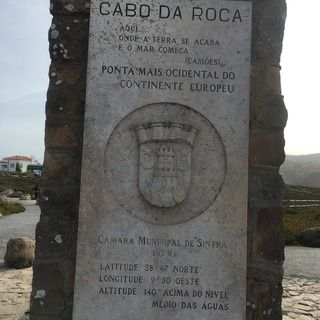 After breakfast, we called a taxi to take us to Cabo da Roca (Cape Roca), the most western point of Europe. The drive was about 30 minutes from Estoril to the north-west.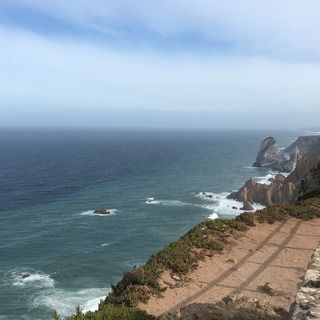 We made it there! It was so windy and chilly, but we were so happy. The view was magnificent.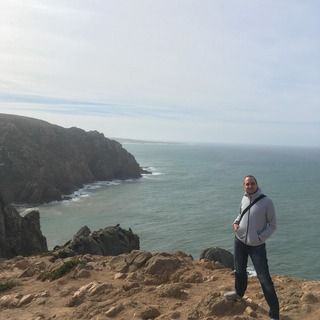 We took a walk around and admired the view and nature.
Then, we went back to Estoril to hang out in the beach. We relaxed all the rest of the day on the beach.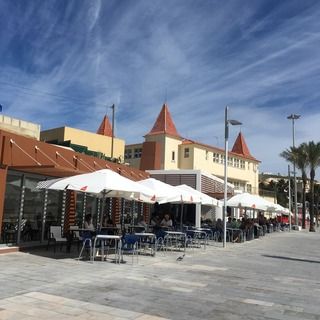 For lunch, we went to another beach restaurant.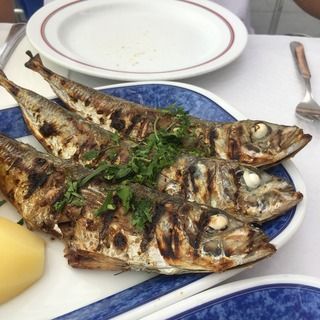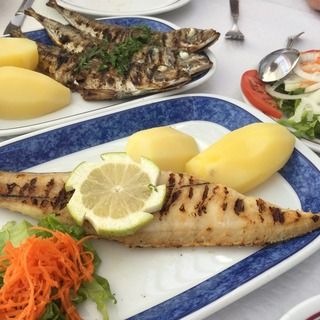 We had grilled mackerel and swordfish. Portuguese seafood are so good.
It was already our final evening. For dinner, we took a taxi to
Furnas do Grincho
in Cascais. It's a beautiful ocean-front seafood restaurant.
Octopus carpaccio, and ameijoas a bulhao path (Portuguese steamed clams in white wine, garlic and coriander). Excellent start!
Bacalhau gratinado (gratin of salted cod) was made with potato, béchamel and cheese. It was so smooth and the flavor was really fine. I loved it so much.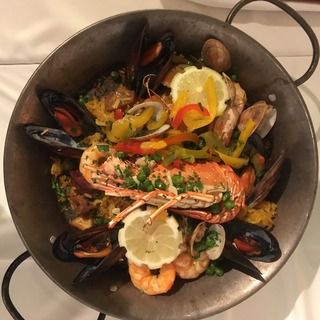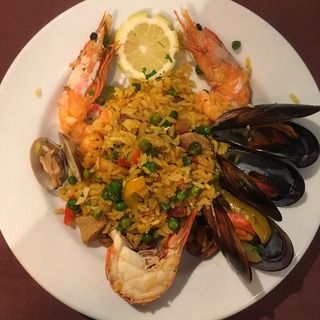 Paelha de marisco (shellfish paella) was really delicious, too. We enjoyed all the wonderful flavors of Portuguese seafood.
The next day, we flew back to LA. The connection was at Heathrow Airport (London), then flew straight to LAX. In the plane, we had more seafood. The cioppino was actually pretty good.
What a great trip it was! We had a blast in Portugal. We enjoyed the beautiful places, people, and food there. We fell in love with Portugal so much that we want to go back there again next year. Then, we would love to visit other cities in Portugal, too.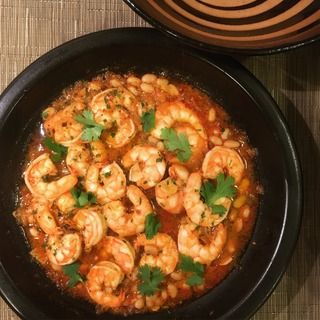 I miss Portugal! So, a day after we returned, I made Portuguese-style shrimp and beans in my
tagline-style donabe, "Fukkura-san"
. It was inspired by the dish we had in Lisbon. I made it with beer for the sauce and finished with Portuguese piripiri (chili pepper), and the dish came out so good.
Happy donabe life.