(September 25)
Good morning, Estoril.
Beautiful morning.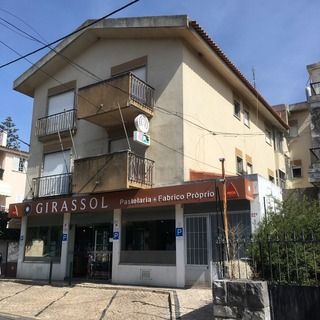 On the way to the beach, we found a bakery cafe in the neighborhood. As soon as we entered the shop, I was so fascinated with all the delicious looking Portuguese pastries.
So, we picked up some snacks. Queques (Portuguese tea cake) and pastel de nata (custard tart). I was so surprised to find queues, because it looked exactly like an old school Japanese madeleine, except that this was so much bigger. And, it tasted just like the Japanese madeleine I remember from my childhood! It was one of my favorite desserts my mom made, and I also liked ones made by a popular brand, Kanda Seiyo-ken back then. So, I was feeling so nostalgic tasting this Portuguese tea cake. I also loved their pastel de nata.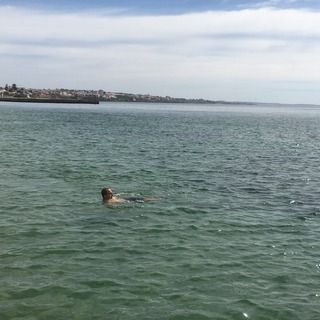 During the day, we enjoyed hanging out in the beach. Jason took a dip in the ocean.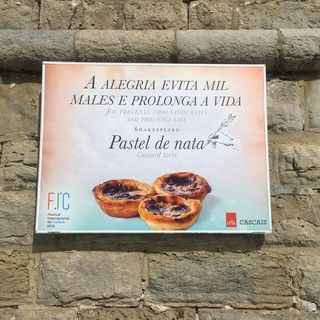 I want this poster!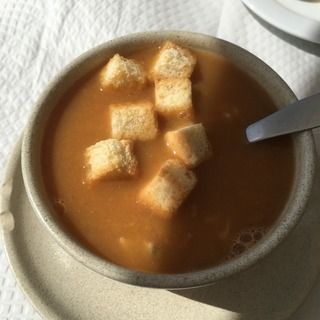 We had lunch at a beach restaurant. Simple seafood soup was so good.
Then, the main courses...grilled sardines and cuttle fish with salad. Portuguese sardines were so great.
The cuttlefish was so huge! It contained ink and guts inside and served with chopped onion, garlic, and parsley. So good.
Later in the afternoon, we headed to Sintra, about 15 minutes from Estoril by taxi. Leeanne and Jakob's wedding took place at a historic monastery in a beautiful resort.
After the ceremony, there was a cocktail reception in the garden.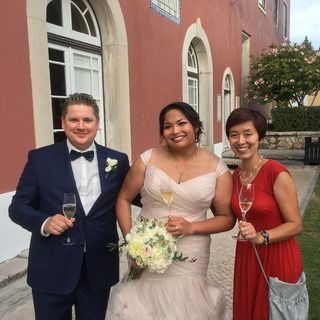 With the bride and groom!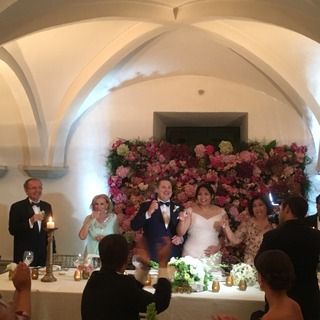 Dinner reception started inside. Happy toast.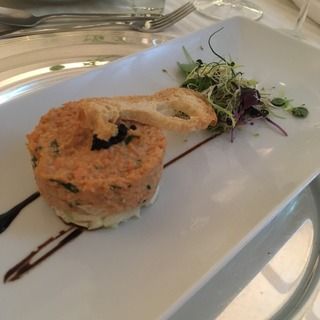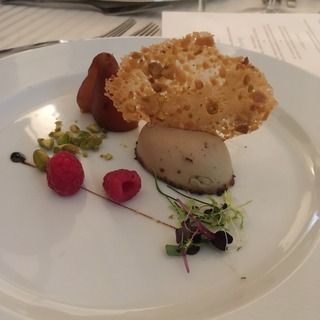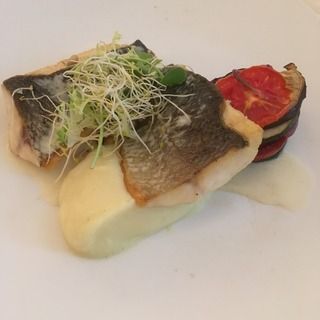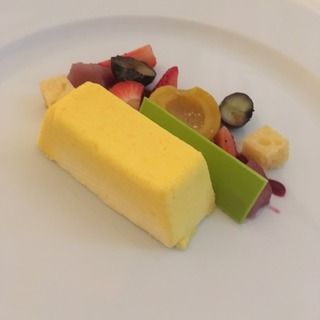 Dinner was so good! It was the best wedding dinner I've had, seriously!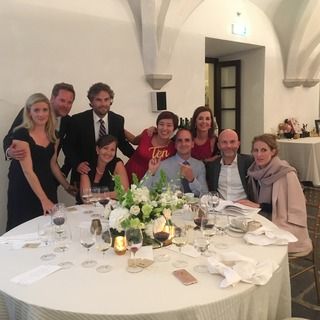 We sat together with my former colleagues from the company's Europe offices. It was like a fun reunion party. There were German, Swiss, Czech, Swedish, Belgium, American (Jason) and Japanese (me) at one table...a little United Nations!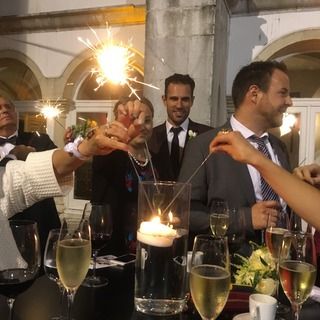 Cake cut in the courtyard.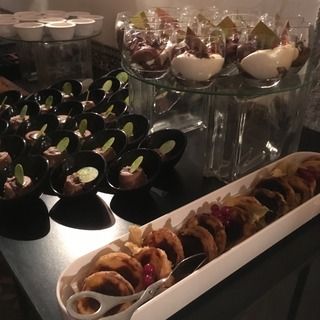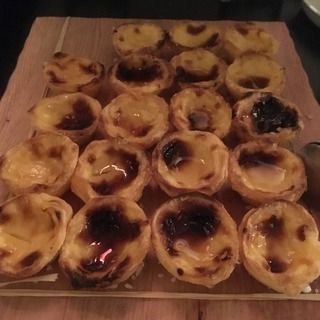 More dessert and dancing in a different room. The party lasted until very late.
It was such a beautiful wedding and we were so honored to be part of this special celebration. Thank you so much and congratulations, Leeanne and Jakob. We love you!