(October 23)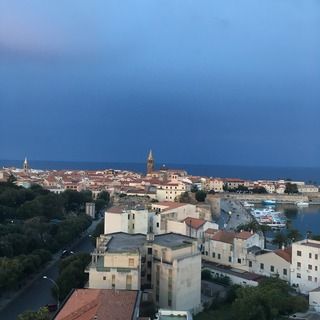 Good morning, Alghero. I slept through the night deeply and felt so good in the morning. My travel companions arrived from Tokyo late last night, and I met them in the morning. Great to meet Etsuko and my wine friends again and start our adventure in Sardinia.
We left the hotel around 9.30 and headed to Sennori, about 1 hour from Alghero, and it's situated north western of Sardinia. On the way, we saw a lot of sheep and even a big herd of them walking in the same road as our microbus. They were so cute!
We arrived at Tenute Dettori, a family-owned winery where we had an appointment with Paulo. It's situated in the hill right near the coast and overlooks the ocean. Paulo and his son Alessandro currently run the winery. The family has been growing grapes for generations and used to sell to other wineries. Since vintage 2000 bottling, they started to make their own wines. The winery also runs agritourismo and restaurant.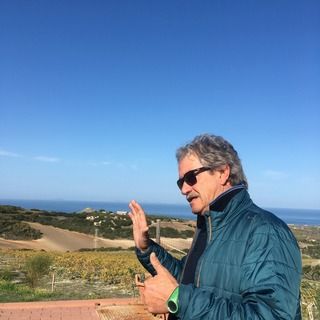 Paulo first gave us a tour of the cantina (winery). At Dettori, they practice organic and biodynamic farming of grapes. While they make non-vintage casual table wines, their real focus is single-vineyard "cru" wines from old vines. At the cantina, they only use cement vat for both fermentation and aging, because they want to show the most natural expression of each grape variety in their wines. Barrique is never used. Grapes are stemmed but not crushed before fermentation. Fermentation is done in the most natural manner with no added yeast or enzyme. Their wines are also non-fined and non-filtered. SO2 is added only when necessary at bottling.
We had a tasting of their lineup over lunch. The kitchen is managed by Paulo's wife, so I was excited to taste "manma's" cooking as much as to taste the wines.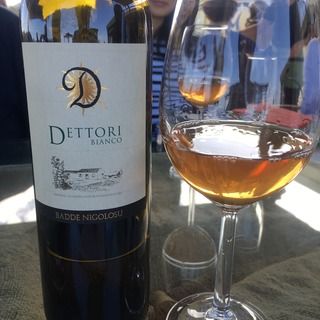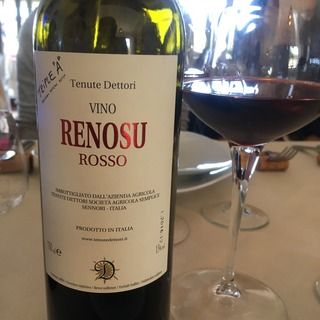 NV Renosu Bianco. 90% Vermentino and 10% Moscato. From 3 different vintages.
2015 Vettori Bianco. 100% Fermentino.
NV Renosu Rosso. 50% Cannonau/ 30% Monica/ 20% Pascale.
Carasau - Sardinia's typical glad brad was so crispy and good.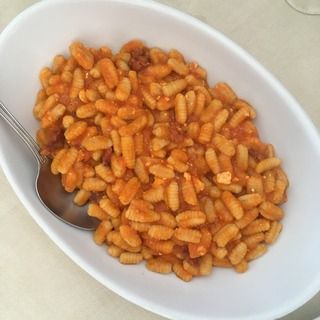 Malloreddus alla campidanese (also called gnocchetti sardior) is another typical dish of Sardinia. They are small dumpling-shape gnocchi with tomato and sausage ragu and shaved pecorino. The dish was so simple and so delicious. I couldn't stop eating.
2013 "Chimbanta", Romangia Rosso. Monica 100%
2011 "Tuderi", Romangia Rosso. Connonau 100%. From 40-year-old vines.
Both are from a vineyard, Badde Nigolosu.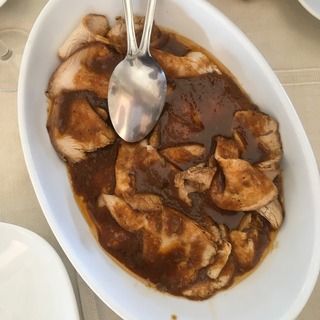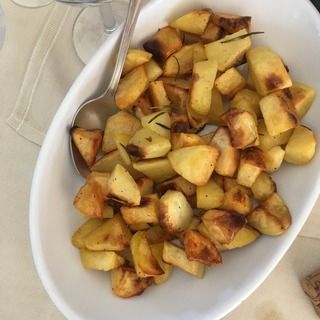 Pork was so good!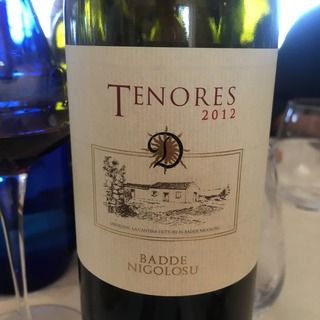 2012 "Tenores", Romangia Rosso. 100% Cannonau. More powerful version of Tuderi.
2012 "Dettori" Romangia Rosso. 100% Cannonau. From more than 100-year-old vines. There are only 2 - 3 clusters yield from each vine.
Really impressive wines.
Then, Paulo took us to the vineyard to show us more than 100-year-old Cannonau vines.
It was a great visit.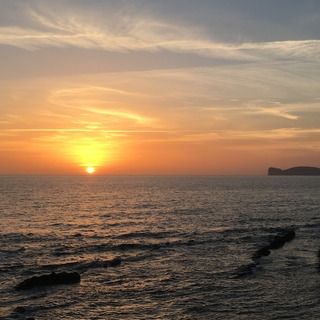 We went back to Alghero late afternoon. The city was livery and relaxing at the same time.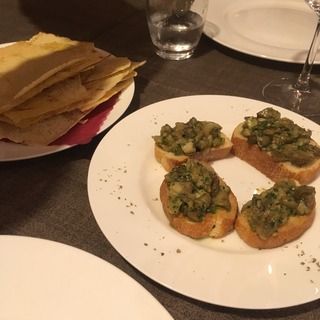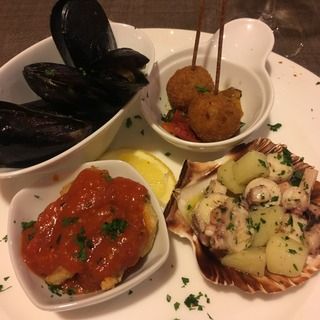 For dinner, we had a reservation at Ristorante La Lepanto, a popular seafood restaurant in town. We had typical Sardinian dishes.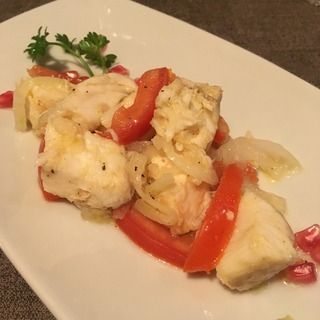 Lobster linguine was great. Then, we also had monkfish.
Dessert was seadas, that is a Sardinian fritter filled with cheese. Honey was drizzled over it and it was very good.
We enjoyed wonderful local wines plus Mirto di Sardigna, which is a local liqueur made from myrtle plant.
We had a full day of fun. I was so tired!