With legendary Farmer Lee Jones
Sunday, September 8
Roots 2013 first day started!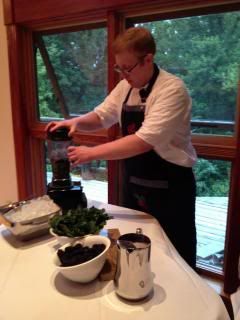 Here we were at The Vegetable Institute at
The Chef's Garden
. It's the venue for the 2-day big conference for the chefs, journalists, and people in the food & wine industry. The first impression I had when I entered the Chef's Garden was really all about its beauty. The farm is so big, and so beautiful. I could even feel its spiritual power. We had a very nice breakfast including the smoothie of freshly harvested kale and berries from the farm. It was super.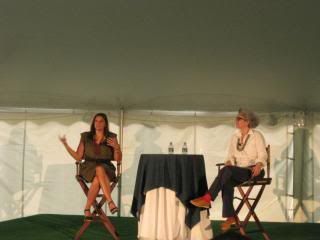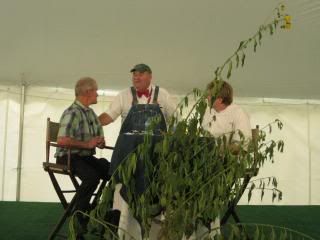 There were 3 presentations today. Each one was really interesting and I learned so much.
Lunch was New Nordic Cuisine by Chef Claus Henriksen, who flew in just late last night from Denmark! All the dishes made with the freshly-harvested vegetables from the farm were simply gorgeous. I love his carrot cake, too.
Real farm-to-table lunch. Awesome.